For Magical Themed Kids Parties and Children's Entertainment
CHILDREN'S ENTERTAINERS FOR YOUR KIDS PARTY IN:
Brighton, Hove & Sussex; Bristol, Bath & Somerset; Gloucester and South Gloucestershire; Swindon, Salisbury & Wiltshire; Newport & Cardiff; Guildford & Surrey; Croydon & South London
Tel: 0777 922 0729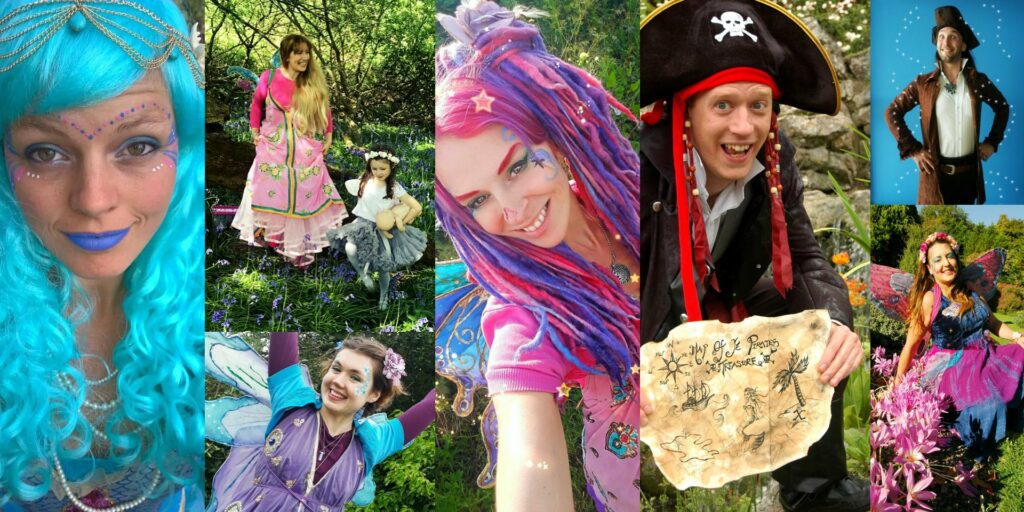 Our Magical Party Themes Include:
⭐ Fairy And Pixie ⭐ Pirate Parties ⭐ Mermaid Parties ⭐ Knights and Princesses ⭐ The Faery Queen's Tea Party ⭐ And our NEW Unicorn Extras
We cater for boys and girls aged from 3 – 9 years, at birthdays, weddings, christenings, festivals and corporate events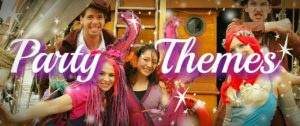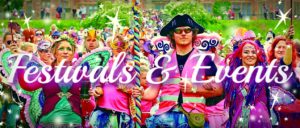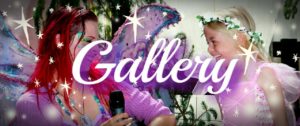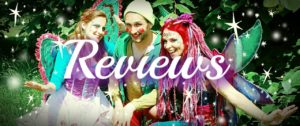 Fairy Special Party Extras:
Unicorn Extra Addition:
Add a unicorn upgrade to your Fairy, Mermaid or Pirate party package. This extra features unicorn opening story, unicorn themed charm brackets for each guest hidden inside the pass-the-parcel and a special ride on unicorn (pictured) for the birthday child to borrow for the crowning parade.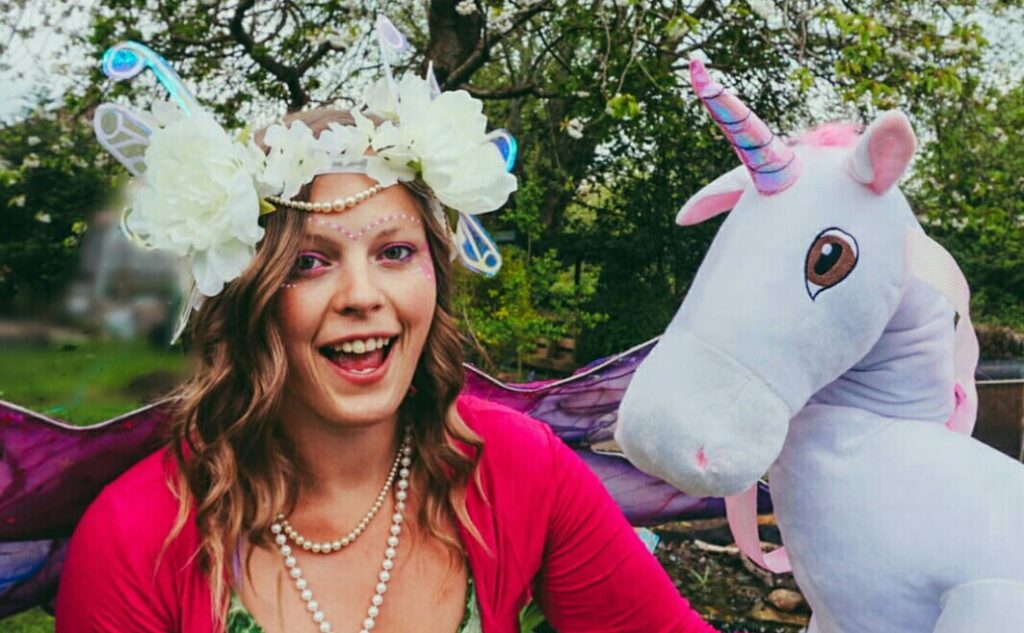 Glitter Tattoos:
Our glitter tattoos are applied with a background colour and a touch of face paint to make them look more professional. A glitter tattoo extra with make your party booking 1 hour longer.

Recent Children's Party Reviews
We booked the Pirate and Mermaid Princess entertainers for a joint 6th birthday party. The entertainers were fantastic and worked so hard. The children had an amazing time. Happy children and happy parents! Highly Recommended.
Becci Ellison, Portishead, December 8th 2019
A huge thank you to Bumble Blossom Fairy for the party yesterday. She was absolutely brilliant and kept 18 children entertained the whole time. My daughter loved her!
Marianna Cape, Chilton, Somerset, November 28th 2019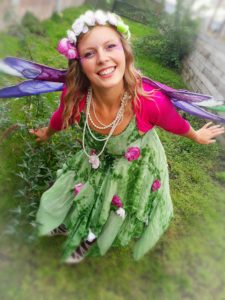 A huge thank you to you and Pirate Captain Starfish for making Ted's party yesterday so special. The children could not take their eyes off her and could not believe their luck at meeting a real life pirate! The games were fab and she went above and beyond with making sure the kids were in the right place for tea, topping them up with food and drink and generally taking care of everything. It freed me up to take pictures and join in with some (rather poor on my part) silly dance moves. Stress free for me and, most importantly, really fun for the kids. I took a video of them all running around with the parrots they'd made and when I watched it back I could hear Ted shouting "This is the best party EVER!" Job done ?
Karen Fox, Tunbridge Wells, October 20th 2019
A massive thank you to Sunbeam Fairy. She made my daughter Ellie-Rose feel so special on her special day. All the children absolutely loved the party and Sunbeam Fairy was amazing at keeping all the girlie's entertained. We will definitely recommend Felicity Fairy Children's Entertainers to friends.
Carla Bayley, September 28th 2019
Isabella had wonderful Fairy Party today to celebrate her 7th birthday. It was so lovely to sit and spend time and watch my daughter enjoy the party for a change. She loved it. XX
Vicki Giles, Verwood, Aug 4th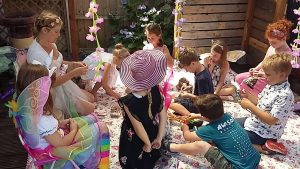 Felicity Fairy attended our Faery Festival and she was absolutely fantastic! From start to finish everyone loved her. She was amazing at interacting with everyone, especially the children, and provided top-notch entertainment. We want her to come back next year, would highly recommended.
Fenn Pullinger, Event Organiser, Dummer Faery Festival July 28th-29th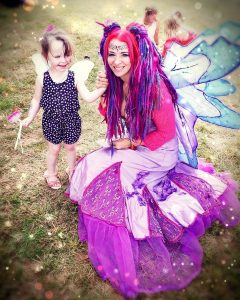 Felicity Fairy Children's Parties
***Winners Of KalliKids Best Party/Entertainer 2015***
About Felicity Fairy Children's Entertainers
Hello, I'm Felicity, a professionally trained Actress and Circus Performer. I've been hosting Fairy and Pirate Parties for children since I graduated from drama school. Our themed kids parties first took off in Brighton and Hove, Sussex in 2006.
Children have a magic inside of them that is very important to me. There is a very special time in every kid's life, usually between the ages of 3-7, where they are wrapped up in a world of enchantment. In modern life this seems to be taken away from them all too quicky. Children these days grow up so fast! I believe in extending that magical part of childhood as much as possible. To this end our kids parties are designed to be adventurous, mischievous and most of all imaginative – just like your children!
Felicity Fairy Has A Children's Entertainer In: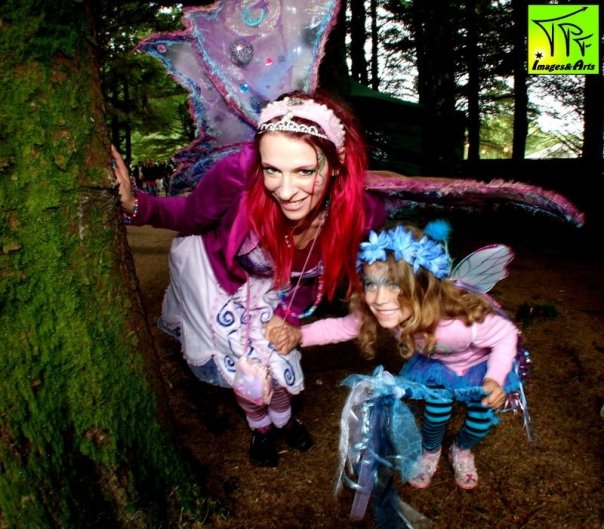 Felicity Fairy and Friends has a Children's Entertainer in Brighton, Childrens Entertainer in Worthing, Childrens Entertainer Shoreham, Childrens Entertainer Southwick, Childrens Entertainer Haywards Heath, Childrens Entertainer Burgess Hill, Childrens Entertainer Lewes, Childrens Entertainer Hove, Childrens Entertainer Crawley, Childrens Entertainer Eastbourne, Childrens Entertainer Horsham, Childrens Entertainer Sussex, Childrens Entertainer East West Grinstead, Childrens Entertainer Croydon, Knights and Princesses Party Bristol, Knights and Princesses Party Sussex, Knights and Princesses Party Brighton, Knights and Princesses Party Beeding, Knights and Princesses Party Southampton, Knights and Princesses Party Surrey, Knights of the Round Table, Childrens Entertainer Uckfield, Childrens Entertainer Cuckfield, Kids Parties Brighton, Kids Parties Bristol, Girls Unicorn Birthday Party, Kids Birthday Bath, Kids Parties Frome, Kids Birthday Taunton, Kids Parties Bridgwater, Kids Parties Glastonbury, Kids Parties Swindon, Kids Parties Gloucester, Kids Parties Gloucestershire, Kids Parties Wilts, Kids Parties Wiltshire, Kids Parties Yeovil, Kids Parties Wells, Kids Parties Somerton, Fairy Birthday Brighton, Pirate Birthday Brighton, Mermaid Birthday Brighton, Fairy Birthday Sussex, Pirate Party Sussex, Mermaid Party Sussex, Fairy Party Bristol, Pirate Party Bristol, Mermaid Party Bristol, Fairy Party Bournemouth, Unicorn parties, Pirate Party Poole, Mermaid Party Christchurch, Fairy Party Wimborne, Pirate Party Dorchester, Mermaid Party Weymouth, Fairy Party Broadstone, Pirate Party Salisbury, children's entertainer Cardiff, children's entertainer Winchester, children's birthday Western-Super-Mare, children's birthday Yeovil, children's birthday Chippenham, children's party Weymouth,Brighton, Sussex, Surrey, London – Croydon, Bournemouth, Dorset, Bath, Bristol, Somerset, Wiltshire, Gloucestershire, children's party Hove, girl's party Cardiff, Mermaid Party Hove, kids party Wales, children's entertainer Cardiff, girls party Polegate, boys party Worthing, children's entertainer Portishead, Pirate Party Haywards Heath, Mermaid Party Wimbourne, kids party Surrey, Fairy party Surrey, Pirate Party Surrey, childrens birthday woking, kids party Guildford, kids entertainer Woking, children's entertainer Surrey. kids parties Brighton, monster and Halloween party Brighton, Monster and halloween party Hove, Children's entertainer in Tunbridge Wells, Children's party entertainer in Hassocks, Haywards Heath. Knights and Princesses parties Brighton, Bristol, Bournemouth, Christchurch, Newport, Cardiff, Nailsea, Knight and Princess Parties Somerset, Glastonbury, Chew Stoke, Chew Magna, Medieval Knight Parties with Dragon for kids. Children's princess party entertainment Hurstpierpoint, Children's party entertainer Ditchling, Sussex. – Children's party entertainer Heathfield, Children's party entertainer Crowborough, Children's entertainer Seaford and Peacehaven, Children's party entertainer Littlehampton – Children's party entertainer Ringmer, East Sussex, Children's fairy parties Surrey, Children's party entertainer Bexhill, East Sussex, Kids party entertainer Hastings, Children's parties for girls in East Sussex Children's parties for girls in Worthing, West Sussex – Children's parties for girls in Crawley – Girl's party entertainer Croydon and South London, Princess parties Uckfield, East Sussex, Pirate party Brighton, Pirate party entertainer Brighton, East Sussex, Magical themed parties in Horsham, Superhero party shows in Worthing, West Sussex -Children's party entertainer Royal Tunbridge Wells – Not Disney parties Brighton, East Sussex, Not Disney parties in Worthing, West Sussex – Kid's entertainer Somerset, Children's entertainer Brigwater, Children's party entertainer Taunton – Children's party entertainer Bognor Regis, Children's party entertainer Chichester, Children's party entertainer Arundel, Children's party entertainer Aldwick, Children's party entertainer Pulborogh, Children's party entertainer Petworth, Alice in Wonderland Party Brighton, Hove, Worthing, Lewes, Sussex, Alice In Wonderland Party Farnham, Farnbourough, Guildford, Woking, East Croydon Croydon, West Croydon, Alice In Wonderland Party Bristol, Bath, Nailsea, Curry, Somerton, Taunton, Bridgwater, Glastonbury, Wells, Somerset, Swindon, Gloucester, Chippenham