For Truly Magical Kids Parties and Children's Entertainment
CHILDREN'S ENTERTAINERS FOR YOUR KIDS PARTY IN:
Brighton, Hove & Sussex; Portsmouth, Southampton; Christchurch, Bournemouth, Poole & Dorset; Bristol, Bath & Somerset; Gloucester and South Gloucestershire; Swindon, Salisbury & Wiltshire; Woking, Guildford & Surrey; Croydon & South London
Tel: 0777 922 0729

NEW PARTY THEMES
AVAIL IN SUSSEX, SURREY, DORSET, SOMERSET, BRISTOL, WILTS AND GLOC
*** BOOK GLITTER TATTOOS AS AN EXTRA FOR YOUR PARTY***


Recent Children's Party Reviews
I just wanted to say a big thank you for your wonderful actors who came to Millie's party at the weekend – Captain Barty Barnacle and Angela Sparkle Fairy. The party was a complete success and they all had a brilliant time. I cannot believe how 30 kids stayed fully entertained and engaged for 2 hours! We did not have to worry about a thing which meant could chat to the other parents, such a treat!
Ellie Penfold, West Ashing, Sussex
I just wanted to say thanks so much for a great party today. A Pixie and Fairy duly flew in from a magical land far away and kept the children engaged for the whole time – I've had loads of compliments which is definitely thanks to your guys (Pixie Pockets and Firelight Fairy). A job very well done, so thanks so much. Am sure I'll be in touch again in the future.
Fiona Greener, Bristol, Jan 28th
I can not thank you enough for my daughters birthday party last month. All our guests had a wonderful time and are still talking about it! It was easy to plan and arrange, communication was excellent and every aspect was magical. Phone calls from Fairyland was a lovely touch, especially as my daughter answered one of the calls! I would highly recommend your children's parties to anyone and everyone! E is already planning a return visit next year!!
Mel Chalfont-Griffin, Bath, Jan 3rd
I just wanted to say how much we enjoyed having Willow Fairy here (at Rose's birthday party) . It was very hard for her because there were just the two girls and Grace is very disabled. Grace was included and not patronised and she was so excited, Rose was very pleased too. Not an easy gig for the fairy in a tiny house but two little girls had a lovely party.
C. Weatherly, Mere, Somerset, Jan 3rd
Thanks so much to you and your entertainers for a such a lovely party (Firelight Fairy And Dipsey Pixie). All the kids really enjoyed it and your guys really put the effort in which was much appreciated. I'd definitely reccomend using your party packages to others and actually have already had one friend ask for your details which I forwarded on.
Anna Rigden, Bristol, December 23rd
Fantastic party today with Rosalee fairy, my daughter had the best birthday ever!
Helen Ellis, Bournemouth, December 2nd
I just wanted to say that the entertainers were brilliant! The kids & adults loved the Halloween Party and the birthday girl was well looked after. Thank you so much for organising a great party. Lots of mums and dads were talking about how great the entertainers both were, and have kept the flyers handed out.
Emily Fletcher, Bristol, Nov 1st

Felicity Fairy Children's Parties
***Winners Of KalliKids Best Party/Entertainer 2015***
About Felicity Fairy Children's Entertainers
Hello, I'm Felicity, a professionally trained Actress and Circus Performer. I've been hosting Fairy and Pirate Parties for children since I graduated from drama school. Our themed kids parties first took off in Brighton and Hove, Sussex in 2006.
Children have a magic inside of them that is very important to me. There is a very special time in every kid's life, usually between the ages of 3-7, where they are wrapped up in a world of enchantment. In modern life this seems to be taken away from them all too quicky. Children these days grow up so fast! I believe in extending that magical part of childhood as much as possible. To this end our kids parties are designed to be adventurous, mischievous and most of all imaginative – just like your children!

Felicity Fairy Has A Children's Entertainer In: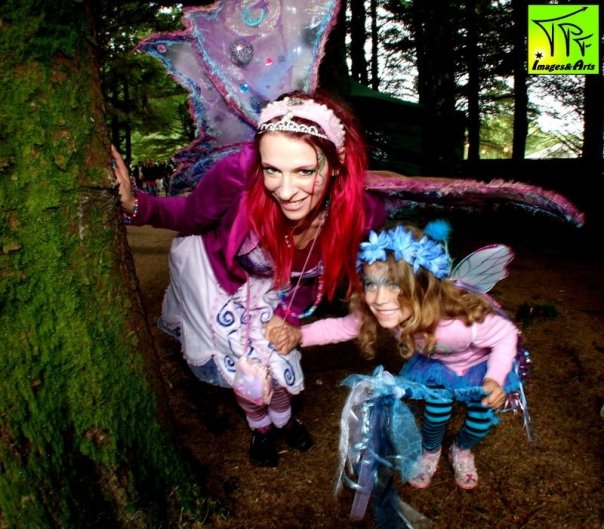 Felicity Fairy and Friends has a Children's Entertainer in Brighton, Childrens Entertainer in Worthing, Childrens Entertainer Shoreham, Childrens Entertainer Southwick, Childrens Entertainer Haywards Heath, Childrens Entertainer Burgess Hill, Childrens Entertainer Lewes, Childrens Entertainer Hove, Childrens Entertainer Crawley, Childrens Entertainer Eastbourne, Childrens Entertainer Horsham, Childrens Entertainer Sussex, Childrens Entertainer East West Grinstead, Childrens Entertainer Croydon, Knights and Princesses Party Bristol, Knights and Princesses Party Sussex, Knights and Princesses Party Brighton, Knights and Princesses Party Beeding, Knights and Princesses Party Southampton, Knights and Princesses Party Surrey, Knights of the Round Table, Childrens Entertainer Uckfield, Childrens Entertainer Cuckfield, Kids Parties Brighton, Kids Parties Bristol, Kids Birthday Bath, Kids Parties Frome, Kids Birthday Taunton, Kids Parties Bridgwater, Kids Parties Glastonbury, Kids Parties Swindon, Kids Parties Gloucester, Kids Parties Gloucestershire, Kids Parties Wilts, Kids Parties Wiltshire, Kids Parties Yeovil, Kids Parties Wells, Kids Parties Somerton, Fairy Birthday Brighton, Pirate Birthday Brighton, Mermaid Birthday Brighton, Fairy Birthday Sussex, Pirate Party Sussex, Mermaid Party Sussex, Fairy Party Bristol, Pirate Party Bristol, Mermaid Party Bristol, Fairy Party Bournemouth, Pirate Party Poole, Mermaid Party Christchurch, Fairy Party Wimborne, Pirate Party Dorchester, Mermaid Party Weymouth, Fairy Party Broadstone, Pirate Party Salisbury, children's entertainer Cardiff, children's entertainer Winchester, children's birthday Western-Super-Mare, children's birthday Yeovil, children's birthday Chippenham, children's party Weymouth,Brighton, Sussex, Surrey, London – Croydon, Bournemouth, Dorset, Bath, Bristol, Somerset, Wiltshire, Gloucestershire, children's party Hove, girl's party Cardiff, Mermaid Party Hove, kids party Wales, children's entertainer Cardiff, girls party Polegate, boys party Worthing, children's entertainer Portishead, Pirate Party Haywards Heath, Mermaid Party Wimbourne, kids party Surrey, Fairy party Surrey, Pirate Party Surrey, childrens birthday woking, kids party Guildford, kids entertainer Woking, children's entertainer Surrey. kids parties Brighton, monster and Halloween party Brighton, Monster and halloween party Hove, Children's entertainer in Tunbridge Wells, Children's party entertainer in Hassocks, Haywards Heath. Children's princess party entertainment Hurstpierpoint, Children's party entertainer Ditchling, Sussex. – Children's party entertainer Heathfield, Children's party entertainer Crowborough, Children's entertainer Seaford and Peacehaven, Children's party entertainer Littlehampton – Children's party entertainer Ringmer, East Sussex, Children's fairy parties Surrey, Children's party entertainer Bexhill, East Sussex, Kids party entertainer Hastings, Children's parties for girls in East Sussex Children's parties for girls in Worthing, West Sussex – Children's parties for girls in Crawley – Girl's party entertainer Croydon and South London, Princess parties Uckfield, East Sussex, Pirate party Brighton, Pirate party entertainer Brighton, East Sussex, Magical themed parties in Horsham, Superhero party shows in Worthing, West Sussex -Children's party entertainer Royal Tunbridge Wells – Not Disney parties Brighton, East Sussex, Not Disney parties in Worthing, West Sussex – Kid's entertainer Somerset, Children's entertainer Brigwater, Children's party entertainer Taunton – Children's party entertainer Bognor Regis, Children's party entertainer Chichester, Children's party entertainer Arundel, Children's party entertainer Aldwick, Children's party entertainer Pulborogh, Children's party entertainer Petworth, Alice in Wonderland Party Brighton, Hove, Worthing, Lewes, Sussex, Alice In Wonderland Party Farnham, Farnbourough, Guildford, Woking, East Croydon Croydon, West Croydon, Alice In Wonderland Party Bristol, Bath, Nailsea, Curry, Somerton, Taunton, Bridgwater, Glastonbury, Wells, Somerset, Swindon, Gloucester, Chippenham