For Truly Magical Kids Parties and Children's Entertainers
CHILDREN'S ENTERTAINERS FOR YOUR KIDS PARTY IN:
Brighton, Hove & Sussex; Portsmouth, Southampton; Christchurch, Bournemouth, Poole & Dorset; Bristol, Bath & Somerset; Gloucester and South Gloucestershire; Swindon, Salisbury & Wiltshire; Woking, Guildford & Surrey; Croydon & South London
Tel: 0777 922 0729

NEW PARTY THEMES
AVAIL IN SUSSEX, SURREY, DORSET, SOMERSET, BRISTOL, WILTS AND GLOC

Recent Children's Party Reviews
Once again my twins both boy and girl had a fabulous time. I must say 'Teaspoon the Pixie' is literally brilliant. I am still not sure who is more entertained me or the kids. Again great service and I have recommended you to a few of the other parents
J. Kerridge, Colgate, West Sussex, Jan 2nd
We had a wonderful time with Rosalee Fairy and Captain Bogey on Saturday. They had 27 kids to contend with – some very lively young pirates who loved a good sword fight and a couple of overwhelmed, shy kids, and they handled both ends of the spectrum very well. All the kids bought into them, their costumes and their games with gorgeous enthusiasm and were completely captivated, which was exactly what we had hoped for. Plenty of parents were impressed and asking where I'd found you, so expect some repeat custom in the area!
Olivia Miles, Winfold, Dorset, December 19th
Thank you so much to Sherbet the Pixie and Angelina Sparkle Fairy for entertaining the children today for my daughters 3rd birthday. All children were totally mesmerised for the whole time and there was plenty of fairy magic to. It was amazing Angelina totally took control of the party and made it a dream for kids and parents.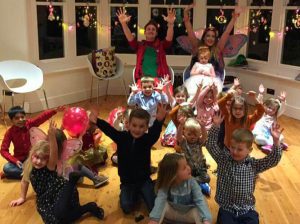 Kim Richardson, Brighton, December 18th
A belated note to say that Katia had a fantastic party. She and her friends loved Pirate Betty who was super warm and friendly. Kids had so much fun! She was very professional which was appreciated. Please pass our thanks to her for making some very special birthday memories!
Marina Jones, Brighton, December 11th
Felicity Fairy Children's Parties Are The
***Winners Of The KalliKids Best Party / Entertainer 2015***
About Felicity Fairy Childrens Entertainers
Hello, I'm Felicity, a professionally trained Actress and Circus Performer. I've been hosting Fairy and Pirate Parties for children since I graduated from drama school. Our themed kids parties first took off in Brighton and Hove, Sussex in 2006.
Children have a magic inside of them that is very important to me. There is a very special time in every kid's life, usually between the ages of 3-7, where they are wrapped up in a world of enchantment. In modern life this seems to be taken away from them all too quicky. Children these days grow up so fast! I believe in extending that magical part of childhood as much as possible. To this end our kids parties are designed to be adventurous, mischievous and most of all imaginative – just like your children!

Felicity Fairy Has A Childrens Entertainer Available In: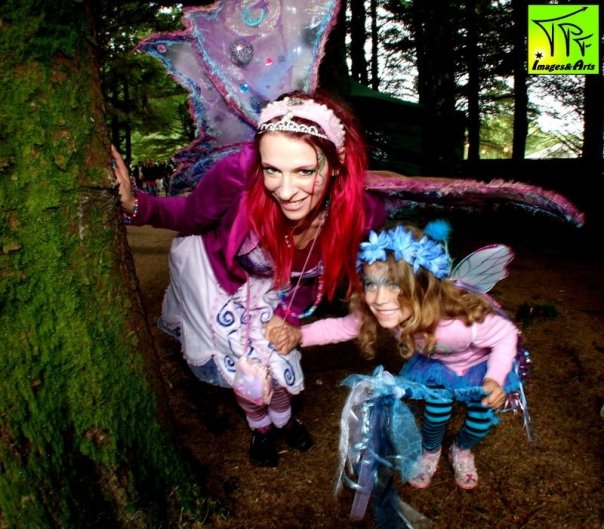 Felicity Fairy and Friends has a Children's Entertainer in Brighton, Childrens Entertainer in Worthing, Childrens Entertainer Shoreham, Childrens Entertainer Southwick, Childrens Entertainer Haywards Heath, Childrens Entertainer Burgess Hill, Childrens Entertainer Lewes, Childrens Entertainer Hove, Childrens Entertainer Crawley, Childrens Entertainer Eastbourne, Childrens Entertainer Horsham, Childrens Entertainer Sussex, Childrens Entertainer East West Grinstead, Childrens Entertainer Croydon, Childrens Entertainer Uckfield, Childrens Entertainer Cuckfield, Kids Parties Brighton, Kids Parties Bristol, Kids Birthday Bath, Kids Parties Frome, Kids Birthday Taunton, Kids Parties Bridgwater, Kids Parties Glastonbury, Kids Parties Swindon, Kids Parties Gloucester, Kids Parties Gloucestershire, Kids Parties Wilts, Kids Parties Wiltshire, Kids Parties Yeovil, Kids Parties Wells, Kids Parties Somerton, Fairy Birthday Brighton, Pirate Birthday Brighton, Mermaid Birthday Brighton, Fairy Birthday Sussex, Pirate Party Sussex, Mermaid Party Sussex, Fairy Party Bristol, Pirate Party Bristol, Mermaid Party Bristol, Fairy Party Bournemouth, Pirate Party Poole, Mermaid Party Christchurch, Fairy Party Wimborne, Pirate Party Dorchester, Mermaid Party Weymouth, Fairy Party Broadstone, Pirate Party Salisbury, children's entertainer Cardiff, children's entertainer Winchester, children's birthday Western-Super-Mare, children's birthday Yeovil, children's birthday Chippenham, children's party Weymouth,Brighton, Sussex, Surrey, London – Croydon, Bournemouth, Dorset, Bath, Bristol, Somerset, Wiltshire, Gloucestershire, children's party Hove, girl's party Cardiff, Mermaid Party Hove, kids party Wales, children's entertainer Cardiff, girls party Polegate, boys party Worthing, children's entertainer Portishead, Pirate Party Haywards Heath, Mermaid Party Wimbourne, kids party Surrey, Fairy party Surrey, Pirate Party Surrey, childrens birthday woking, kids party Guildford, kids entertainer Woking, children's entertainer Surrey. kids parties Brighton, monster high party Brighton, monster high party Hove, Children's entertainer in Tunbridge Wells, Children's party entertainer in Hassocks, Haywards Heath. Children's princess party entertainment Hurstpierpoint, Children's party entertainer Ditchling, Sussex. – Children's party entertainer Heathfield, Children's party entertainer Crowborough, Children's entertainer Seaford and Peacehaven, Children's party entertainer Littlehampton – Children's party entertainer Ringmer, East Sussex, Children's fairy parties Surrey, Children's party entertainer Bexhill, East Sussex, Kids party entertainer Hastings, Children's parties for girls in East Sussex Children's parties for girls in Worthing, West Sussex – Children's parties for girls in Crawley – Girl's party entertainer Croydon and South London, Princess parties Uckfield, East Sussex, Pirate party Brighton, Pirate party entertainer Brighton, East Sussex, Magical themed parties in Horsham, Superhero party shows in Worthing, West Sussex -Children's party entertainer Royal Tunbridge Wells – Not Disney parties Brighton, East Sussex, Not Disney parties in Worthing, West Sussex – Kid's entertainer Somerset, Children's entertainer Brigwater, Children's party entertainer Taunton – Children's party entertainer Bognor Regis, Children's party entertainer Chichester, Children's party entertainer Arundel, Children's party entertainer Aldwick, Children's party entertainer Pulborogh, Children's party entertainer Petworth, Alice in Wonderland Party Brighton, Hove, Worthing, Lewes, Sussex, Alice In Wonderland Party Farnham, Farnbourough, Guildford, Woking, East Croydon Croydon, West Croydon, Alice In Wonderland Party Bristol, Bath, Nailsea, Curry, Somerton, Taunton, Bridgwater, Glastonbury, Wells, Somerset, Swindon, Gloucester, Chippenham