For Truly Magical Kids Parties and Children's Entertainers
CHILDREN'S ENTERTAINERS FOR YOUR KIDS PARTY IN:
Brighton, Hove & Sussex, Christchurch, Bournemouth & Dorset, Bristol, Bath & Somerset, South Gloucestershire, Swindon & North Wiltshire, Woking, Guilford & West Surrey, Croydon & South London               Tel: 0777 922 0729
NEW PARTY THEMES
 ALICE IN WONDERLAND, PIRATES & PRINCESSES, MERMAID'S GROTTO  
AVAIL IN SUSSEX, SURREY, DORSET, SOMERSET, BRISTOL, WILTS AND GLOC
Upcoming Events: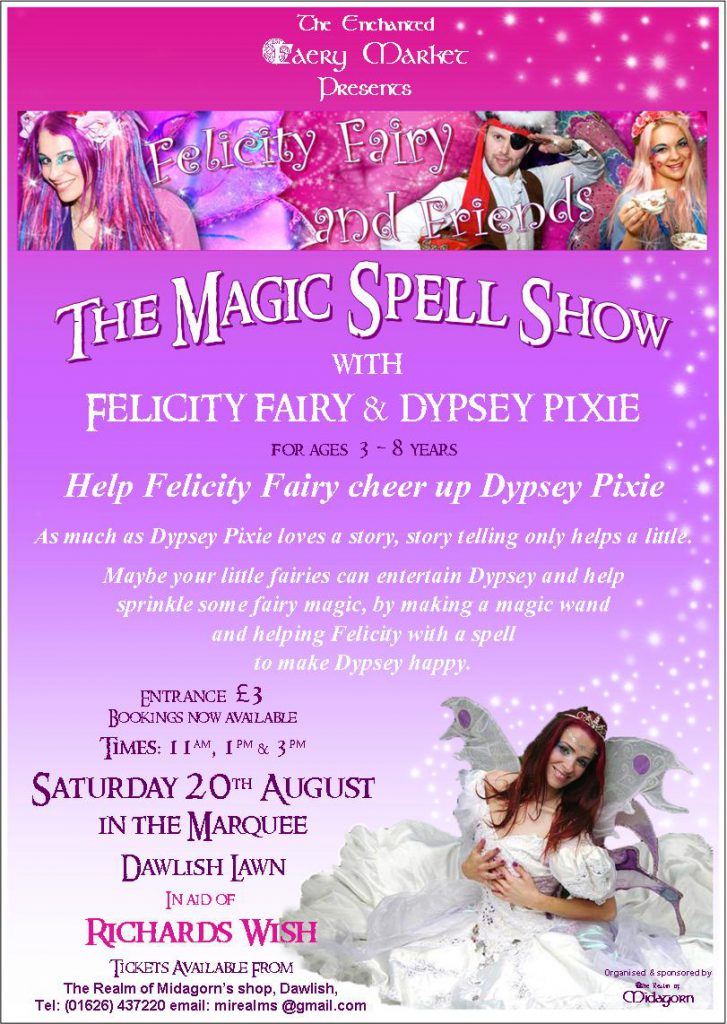 Recent Children's Party Reviews
I just wanted to say a big thank you to Lucky Jack and Florence Fiore, they were amazing! The kids were captivated throughout and they all had a great time. Jack and Florence were very professional and a huge help keeping everyone happy from arrival of the first guest until the very end of the party.  Thank you so much for making our children's birthday very special.
Lucile Keynsham,  Bristol, June 18th
I just wanted to thank you and your entertainers for the amazing party today. They were so good. Zach had such a good day. All the children loved Willow Fairy and Captain Lucky Jack. They kept the children's attention the entire time and the games they played were great. All of the parents loved them too. Please pass on our thanks to them.
Garth and Maxine, Bristol, May 24th
"A quick note to thank you very much for Sofia's wonderful Pirates and Princesses party on Saturday. The entertainers who joined us (Captain Barty and Angelina Sparkle Fairy) were absolutely fantastic. Barty kept all the riotous kids in check and entertained while Angelina spent time with all the shy kids who were reticent to join in. They organised the kids beautifully, both kids and adults laughed all the way through and the day flowed perfectly. We loved the way that all the kids were made to feel included and as for the Birthday girl herself, she was delighted particularly with the crowning and cake at the end"
Ruth Triyantoro, Brighton, May 15th
Felicity Fairy Children's Parties Are The
***Winners Of The KalliKids Best Party / Entertainer Award 2015***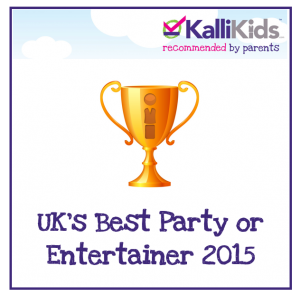 Our New Deluxe Party Plan
Fall down the rabbit hole into a Victorian Wonderland full of playing cards,  tea-parties,  Mad Hatter's hats and surprises with our new deluxe party plan.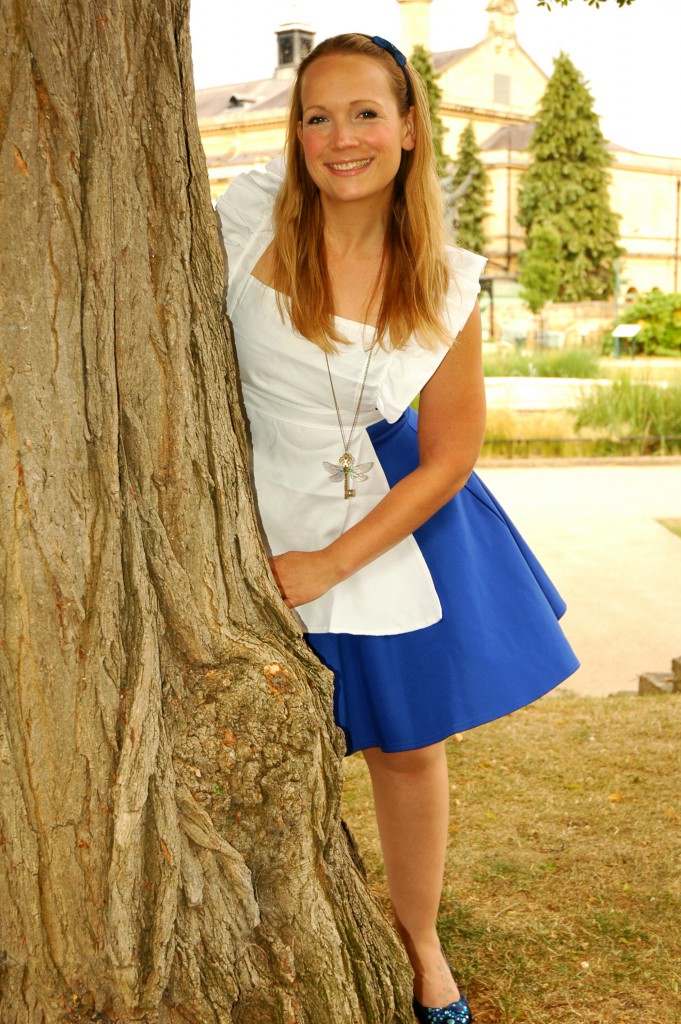 "Alice was amazing, so lovely and completely in character, she had all the children under her spell the whole time. The thought and creativity that had gone into the stories and games and the craft things (like painting the little hats) were all so inventive and imaginative. It really made it a very special birthday party for Lila. Alice even managed to captivate our 2 year old for some of the time – mad hats off to her as that is nigh on impossible at the moment. Thanks so much again for everything you and Alice did to make yet another party of ours such a wonderful success."
Alice Brown,  Surrey
Felicity Fairy Children's Entertainers
Leading The Parade For The Fairy World Record Attempt At
3 Wishes Faery Festival, 2015

About Felicity Fairy Childrens Entertainers
Hello, I'm Felicity, a professionally trained Actress and Circus Performer. I've been hosting Fairy and Pirate Parties for children since I graduated from drama school. Our themed kids parties first took off in Brighton and Hove, Sussex in 2006.
Children have a magic inside of them that is very important to me. There is a very special time in every kid's life, usually between the ages of 3-7, where they are wrapped up in a world of enchantment. In modern life this seems to be taken away from them all too quicky. Children these days grow up so fast! I believe in extending that magical part of childhood as much as possible. To this end our kids parties are designed to be adventurous, mischievous and most of all imaginative – just like your children!

Our magical company 'Felicity Fairy Children's Entertainers' began in 2006 in Brighton and Hove, Sussex; and has become so popular we now extend across Bath, Bristol & Somerset; Bournemouth, Poole, Christchurch and Dorset; North Wiltshire and South Gloucestershire. We are also able to pop up to Croydon, South London and Surrey.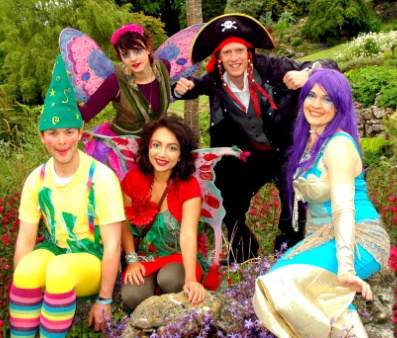 Felicity Fairy Has A Childrens Entertainer Available In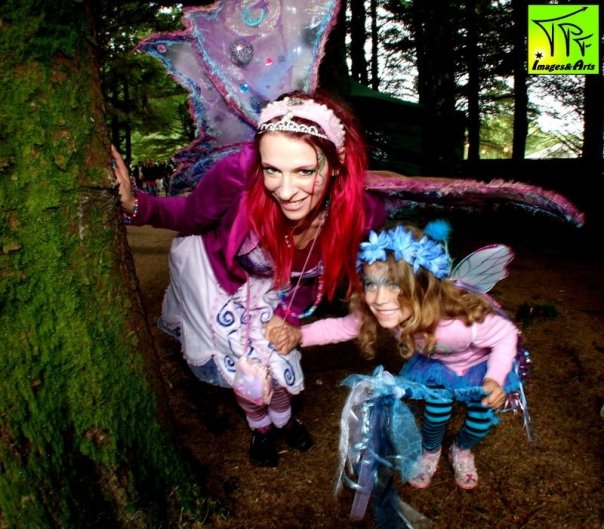 "I have rarely seen a children's entertainer do a job as good as you do. You really live the part. Your whole team is marvellous, in fact. I sincerely hope our kids will be so lucky as to be part of your programmes again one day."
Gig Gamaggio, Brighton, Sussex
Clementine and her friends had the most wonderful time with Woodchip and Willow Fairy who were utterly professional and really went the extra mile. I was so hugely grateful. Handing over your child's birthday party can feel like a vulnerable and nerve-wracking experience- you want everyone to care as much as you would- but your team were just lovely and we were thrilled to have them create a perfect party. Thanks again,
Laetitia Watts,  Bristol
"Felicity and Muddlehead were the entertainers at my daughter's birthday party. They were the best I've ever seen. I got lovely feedback from all the parents that attended the party, and they couldn't believe how much their children enjoyed it."
Carmen Kristic, Brighton, Sussex
Felicity Fairy and Friends has a  Children's Entertainer in Brighton, Childrens Entertainer in Worthing, Childrens Entertainer Shoreham, Childrens Entertainer Southwick, Childrens Entertainer Haywards Heath, Childrens Entertainer Burgess Hill, Childrens Entertainer Lewes, Childrens Entertainer Hove, Childrens Entertainer Crawley, Childrens Entertainer Eastbourne, Childrens Entertainer Horsham, Childrens Entertainer Sussex, Childrens Entertainer East West Grinstead, Childrens Entertainer Croydon, Childrens Entertainer Uckfield, Childrens Entertainer Cuckfield, Kids Parties Brighton, Kids Parties Bristol, Kids Birthday Bath, Kids Parties Frome, Kids Birthday Taunton, Kids Parties Bridgwater, Kids Parties Glastonbury, Kids Parties Swindon, Kids Parties Gloucester, Kids Parties Gloucestershire, Kids Parties Wilts, Kids Parties Wiltshire, Kids Parties Yeovil, Kids Parties Wells, Kids Parties Somerton, Fairy Birthday Brighton, Pirate Birthday Brighton, Mermaid Birthday Brighton, Fairy Birthday Sussex, Pirate Party Sussex, Mermaid Party Sussex, Fairy Party Bristol, Pirate Party Bristol, Mermaid Party Bristol, Fairy Party Bournemouth, Pirate Party Poole, Mermaid Party Christchurch, Fairy Party Wimborne, Pirate Party Dorchester, Mermaid Party Weymouth, Fairy Party Broadstone, Pirate Party Salisbury, children's entertainer Cardiff, children's entertainer Winchester, children's birthday Western-Super-Mare, children's birthday Yeovil, children's birthday Chippenham, children's party Weymouth,Brighton, Sussex, Surrey, London – Croydon, Bournemouth, Dorset, Bath, Bristol, Somerset, Wiltshire, Gloucestershire, children's party Hove, girl's party Cardiff, Mermaid Party Hove, kids party Wales, children's entertainer Cardiff, girls party Polegate, boys party Worthing, children's entertainer Portishead, Pirate Party Haywards Heath, Mermaid Party Wimbourne, kids party Surrey, Fairy party Surrey, Pirate Party Surrey, childrens birthday woking, kids party Guildford, kids entertainer Woking, children's entertainer Surrey. kids parties Brighton, monster high party Brighton, monster high party Hove, Children's entertainer in Tunbridge Wells, Children's party entertainer in Hassocks, Haywards Heath. Children's princess party entertainment Hurstpierpoint, Children's party entertainer Ditchling, Sussex. – Children's party entertainer Heathfield, Children's party entertainer Crowborough, Children's entertainer Seaford and Peacehaven, Children's party entertainer Littlehampton – Children's party entertainer Ringmer, East Sussex, Children's fairy parties Surrey, Children's party entertainer Bexhill, East Sussex, Kids party entertainer Hastings, Children's parties for girls in East Sussex Children's parties for girls in Worthing, West Sussex – Children's parties for girls in Crawley – Girl's party entertainer Croydon and South London, Princess parties Uckfield, East Sussex, Pirate party Brighton, Pirate party entertainer Brighton, East Sussex, Magical themed parties in Horsham, Superhero party shows in Worthing, West Sussex -Children's party entertainer Royal Tunbridge Wells – Not Disney parties Brighton, East Sussex, Not Disney parties in Worthing, West Sussex – Kid's entertainer Somerset, Children's entertainer Brigwater, Children's party entertainer Taunton – Children's party entertainer Bognor Regis, Children's party entertainer Chichester, Children's party entertainer Arundel, Children's party entertainer Aldwick, Children's party entertainer Pulborogh, Children's party entertainer Petworth, Alice in Wonderland Party Brighton, Hove, Worthing, Lewes, Sussex, Alice In Wonderland Party Farnham, Farnbourough, Guildford, Woking, East Croydon Croydon, West Croydon, Alice In Wonderland Party Bristol, Bath, Nailsea, Curry, Somerton, Taunton, Bridgwater, Glastonbury, Wells, Somerset, Swindon, Gloucester, Chippenham