For Truly Magical Kids Parties and Children's Entertainment
CHILDREN'S ENTERTAINERS FOR YOUR KIDS PARTY IN:
Brighton, Hove & Sussex; Portsmouth, Southampton; Christchurch, Bournemouth, Poole & Dorset; Bristol, Bath & Somerset; Gloucester and South Gloucestershire; Swindon, Salisbury & Wiltshire; Woking, Guildford & Surrey; Croydon & South London
Tel: 0777 922 0729

NEW PARTY THEMES
AVAIL IN SUSSEX, SURREY, DORSET, SOMERSET, BRISTOL, WILTS AND GLOC


Recent Children's Party Reviews
Teaspoon and Tiger Lily were amazing! They were so professional and stayed in character the whole time. I have been to many parties where they have struggled to keep the children's interest, but this was not the case today! I have never seen a bunch of children so mesmerised! It was wonderful! Thank you again and I will be recommending your amazing parties to everyone I know!
Mrs Morley, Horley, Surrey, April 8th
I just wanted to drop you a message to say what a great time was had by all at Megan's birthday party last week. The children were all mesmerised by Tiger Lily Fairy & Sherbet the Pixie & hung onto their every word. Megan still talks about her friend Sherbet who lives in a boot. It was a great success!
Meryl Beard, Wimborne, March 20th
Thank you very much for sending Fairy Annabelle kids had fun, well entertained and Mia felt extra special
Kinga and Mia, Sutton, Somerset, March 20th
I just wanted to say that Sylvie had the time of her life at her party. We thanked Willow Fairy but please pass on our thanks again. She was fabulous and so generous with her time, answering all my girls' questions about Fairyland! Your children's parties came to us as a recommendation and we will certainly pass this on to others.
Ann Whitehead, Bristol, March 4th
Thank you so much for all your help in organising Chloe's fairy party. Your wonderful Firelight fairy was brilliant and even had our boisterous boys captivated. Thank you so so much,
Laura Pettifer, Cheltenham, March 3rd
I've used Felicity Fairy twice now for my children's parties. Once for a pirate party and once for the goblin treasure hunt party. Both were absolute successes! Everyone loved the parties and all the parents asked me for their details. Will definitely use them again!
Belinda Sage, Colford St Luke, Feb 25th
Just had a party for my 5 year old daughter and 40 friends, could not have done without these entertainers- they were fantastic to say the least. Every single kid even the shy ones were glued to Tiger Lilly and Teaspoon Pixie. Their show was excellent and most of the adults would have probably joined in too!! Would highly recommend anyone to have these entertainers as they were the best I've seen and most parents commented and agreed. Thanks Felicity for all promptness and ensuring my daughter a great party, will be booking again next year Martin Curran, East Preston, Feb 18th
I found Felicity's website when looking for a themed party for my daughter's 5th birthday. Filled out the contact form, and received an email back within a few hours, giving further info and a quote. Booked a few days later, paid a deposit, nice and easy. We booked a Pirate/Princess party, as we didn't want something too "girly" (and alienate the boys). Felicity gave me a call a couple of days before to check numbers, and confirm details, which was nice. On the day, "Cap'n Barty Barnacle" and "Angelina Sparkle Fairy" arrived, on time and dressed up. We had a quick catch up, and then they got started entertaining the kids while we waited for a few who were running late. Once they got properly started, it was great. Funny, smart, and held all (26 or so) the kids' attention. Parents were enjoying it too. In summary, I am very glad I used Felicity Fairy. Professional, funny, clever, and not too messy! My daughter and her friends had a great time, and my wife and I had a stress free party! A quick final note – sensibly priced too.
David Monk, Brighton, February 5th
Felicity Fairy Children's Parties
***Winners Of KalliKids Best Party/Entertainer 2015***
About Felicity Fairy Children's Entertainers
Hello, I'm Felicity, a professionally trained Actress and Circus Performer. I've been hosting Fairy and Pirate Parties for children since I graduated from drama school. Our themed kids parties first took off in Brighton and Hove, Sussex in 2006.
Children have a magic inside of them that is very important to me. There is a very special time in every kid's life, usually between the ages of 3-7, where they are wrapped up in a world of enchantment. In modern life this seems to be taken away from them all too quicky. Children these days grow up so fast! I believe in extending that magical part of childhood as much as possible. To this end our kids parties are designed to be adventurous, mischievous and most of all imaginative – just like your children!

Felicity Fairy Has A Childrens Entertainer In: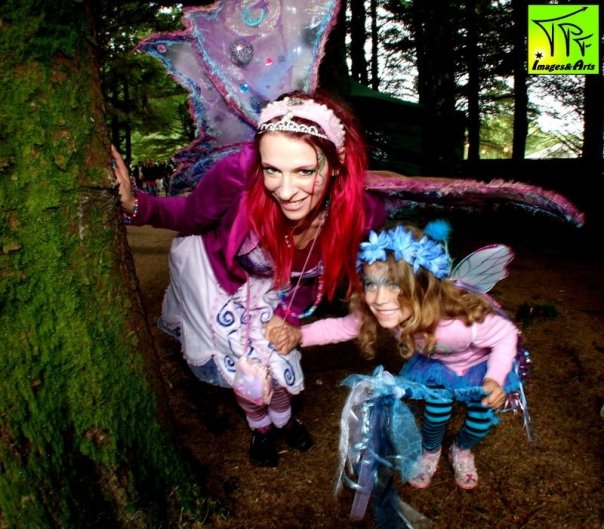 Felicity Fairy and Friends has a Children's Entertainer in Brighton, Childrens Entertainer in Worthing, Childrens Entertainer Shoreham, Childrens Entertainer Southwick, Childrens Entertainer Haywards Heath, Childrens Entertainer Burgess Hill, Childrens Entertainer Lewes, Childrens Entertainer Hove, Childrens Entertainer Crawley, Childrens Entertainer Eastbourne, Childrens Entertainer Horsham, Childrens Entertainer Sussex, Childrens Entertainer East West Grinstead, Childrens Entertainer Croydon, Childrens Entertainer Uckfield, Childrens Entertainer Cuckfield, Kids Parties Brighton, Kids Parties Bristol, Kids Birthday Bath, Kids Parties Frome, Kids Birthday Taunton, Kids Parties Bridgwater, Kids Parties Glastonbury, Kids Parties Swindon, Kids Parties Gloucester, Kids Parties Gloucestershire, Kids Parties Wilts, Kids Parties Wiltshire, Kids Parties Yeovil, Kids Parties Wells, Kids Parties Somerton, Fairy Birthday Brighton, Pirate Birthday Brighton, Mermaid Birthday Brighton, Fairy Birthday Sussex, Pirate Party Sussex, Mermaid Party Sussex, Fairy Party Bristol, Pirate Party Bristol, Mermaid Party Bristol, Fairy Party Bournemouth, Pirate Party Poole, Mermaid Party Christchurch, Fairy Party Wimborne, Pirate Party Dorchester, Mermaid Party Weymouth, Fairy Party Broadstone, Pirate Party Salisbury, children's entertainer Cardiff, children's entertainer Winchester, children's birthday Western-Super-Mare, children's birthday Yeovil, children's birthday Chippenham, children's party Weymouth,Brighton, Sussex, Surrey, London – Croydon, Bournemouth, Dorset, Bath, Bristol, Somerset, Wiltshire, Gloucestershire, children's party Hove, girl's party Cardiff, Mermaid Party Hove, kids party Wales, children's entertainer Cardiff, girls party Polegate, boys party Worthing, children's entertainer Portishead, Pirate Party Haywards Heath, Mermaid Party Wimbourne, kids party Surrey, Fairy party Surrey, Pirate Party Surrey, childrens birthday woking, kids party Guildford, kids entertainer Woking, children's entertainer Surrey. kids parties Brighton, monster high party Brighton, monster high party Hove, Children's entertainer in Tunbridge Wells, Children's party entertainer in Hassocks, Haywards Heath. Children's princess party entertainment Hurstpierpoint, Children's party entertainer Ditchling, Sussex. – Children's party entertainer Heathfield, Children's party entertainer Crowborough, Children's entertainer Seaford and Peacehaven, Children's party entertainer Littlehampton – Children's party entertainer Ringmer, East Sussex, Children's fairy parties Surrey, Children's party entertainer Bexhill, East Sussex, Kids party entertainer Hastings, Children's parties for girls in East Sussex Children's parties for girls in Worthing, West Sussex – Children's parties for girls in Crawley – Girl's party entertainer Croydon and South London, Princess parties Uckfield, East Sussex, Pirate party Brighton, Pirate party entertainer Brighton, East Sussex, Magical themed parties in Horsham, Superhero party shows in Worthing, West Sussex -Children's party entertainer Royal Tunbridge Wells – Not Disney parties Brighton, East Sussex, Not Disney parties in Worthing, West Sussex – Kid's entertainer Somerset, Children's entertainer Brigwater, Children's party entertainer Taunton – Children's party entertainer Bognor Regis, Children's party entertainer Chichester, Children's party entertainer Arundel, Children's party entertainer Aldwick, Children's party entertainer Pulborogh, Children's party entertainer Petworth, Alice in Wonderland Party Brighton, Hove, Worthing, Lewes, Sussex, Alice In Wonderland Party Farnham, Farnbourough, Guildford, Woking, East Croydon Croydon, West Croydon, Alice In Wonderland Party Bristol, Bath, Nailsea, Curry, Somerton, Taunton, Bridgwater, Glastonbury, Wells, Somerset, Swindon, Gloucester, Chippenham