Felicity Fairy would like to thank the Birthday Princess Amber (who has just turned 6) for this fantastic video of the Goblin Treasure Hunt with Shimmer Lilly and Twindle the Pixie.
The party was wonderful, thank you so much. Firelight Fairy was absolutely brilliant. She engaged with Honor straightaway and the kids all loved her. Loads of the adults said how impressed they were with the way she held the room for the whole time. I hadn't realised but the acoustic is quite difficult in the hall – the sound just seemed to echo, but she made herself heard above the kids throughout and held their energy really well.
She was just brilliant, knowing when and how to calm them down and when to up the tempo. Honor fully believes in fairies and magic now! It was also great that Firelight left before the end which gave us a chance to give out the party bags and provided an important signal that it was the end of the party. I just loved how she explained that she had to shrink down again but she was really doing it so she could get away without being seen.
The whole thing was absolutely fab and I would definitely recommend her.
Jen Collins, Meare, April 24th, 2022
Captain Lassie No-beard was amazing!! Thanks so much to you and the captain for making Bridie's party so brilliant. The kids were totally entertained and captivated through out and it was a great experience. We are so pleased so thank you. Bridie had a great day.
Luke Soper, Portslade, Brighton, October 17th 2021
It was absolutely perfect! Thank you so much! Anemone Ray was absolutely fantastic, the kids had the best time! Macy felt very special. Lots of parents commented on how calm it felt even though there lots of running around and excitement the kids were very engaged. Would recommend you guys in a heartbeat.
Lisa White, Bristol, October 12th 2021
Thank you so much for a fab party. Bumble Blossom Fairy and Dypsy Pixie were brilliant. Maggie had the best time, Xxx
Milly Bowring, Aldsworth, October 3rd 2021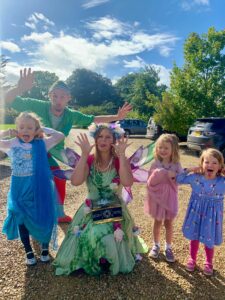 Hi Felicity
We wanted to let you know what a brilliant job your guys did today. We're really grateful to them for delivering such a lovely experience, particularly after what's been a really rubbish 18mths for everyone. Very special.
Angela, Paul, Greta, Frieda & Trudi, June 27th, 2021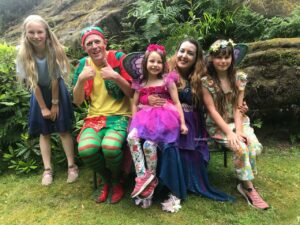 We booked the Pirate and Mermaid Princess entertainers for a joint 6th birthday party. The entertainers were fantastic and worked so hard. The children had an amazing time. Happy children and happy parents! Highly Recommended.
Becci Ellison, Portishead, December 8th 2019
A huge thank you to Bumble Blossom Fairy for the party yesterday. She was absolutely brilliant and kept 18 children entertained the whole time. My daughter loved her!
Marianna Cape, Chilton, Somerset, November 28th 2019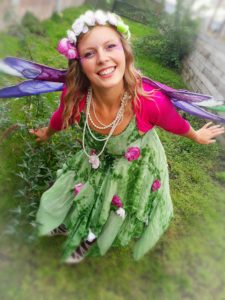 A huge thank you to you and Pirate Captain Starfish for making Ted's party yesterday so special. The children could not take their eyes off her and could not believe their luck at meeting a real life pirate! The games were fab and she went above and beyond with making sure the kids were in the right place for tea, topping them up with food and drink and generally taking care of everything. It freed me up to take pictures and join in with some (rather poor on my part) silly dance moves. Stress free for me and, most importantly, really fun for the kids. I took a video of them all running around with the parrots they'd made and when I watched it back I could hear Ted shouting "This is the best party EVER!" Job done ?
Karen Fox, Tunbridge Wells, October 20th 2019
A massive thank you to Sunbeam Fairy. She made my daughter Ellie-Rose feel so special on her special day. All the children absolutely loved the party and Sunbeam Fairy was amazing at keeping all the girlie's entertained. We will definitely recommend Felicity Fairy Children's Entertainers to friends.
Carla Bayley, September 28th 2019
Isabella had wonderful Fairy Party today to celebrate her 7th birthday. It was so lovely to sit and spend time and watch my daughter enjoy the party for a change. She loved it. XX
Vicki Giles, Verwood, Aug 4th 2019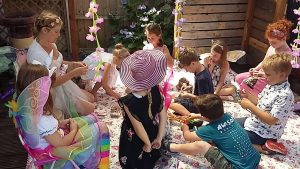 Felicity Fairy attended our Faery Festival and she was absolutely fantastic! From start to finish everyone loved her. She was amazing at interacting with everyone, especially the children, and provided top-notch entertainment. We want her to come back next year, would highly recommended.
Fenn Pullinger, Event Organiser, Dummer Faery Festival July 28th-29th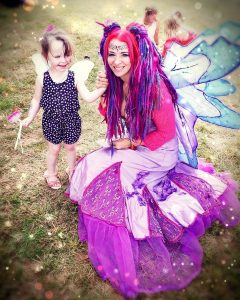 We had Fairy Tiger lily come to our daughter's 4th birthday party and she was absolutely brilliant. She arrived and took complete charge, reading stories, making wands, treasure hunt, pass-the-parcel and then musical statues. Then she stayed while everyone had their party tea. She was kind and engaging, all the children loved her, and I was amazed how she held their attention throughout the party. My daughter was made to feel really special and she absolutely loved it. It was perfect for her 4th birthday. I could not recommend this enough for a magical stress-free birthday party.
Gemma Bentley, Horndean, Hampshire
Just wanted to drop you a quick email to say a MASSIVE THANK YOU!!!! The party on Sunday was magical and the children had an amazing time. Firelight Fairy was full of energy, positivity and gentle fun. She kept a VERY hot bunch of pickles entertained throughout and we were so impressed by her mythical professionalism (she had a diet coke – despite never having seen this strange brown liquid before). I will send you a link to the party pics – you may use these! Much love and many, many, many thanks to you all
Laura (mummy to Electric Star Fairy), Wroughton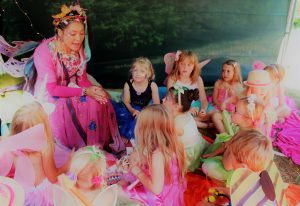 We loved the actors, they were fantastic and made the event, thank you so much it was a brilliant day. Please do pass on my appreciation. We will certainly be using you again.
Amy of the Bowood House Events Team, Calne, Wiltshire
Oh my! It was absolutely fabulous!! The girls (and I) loved the whole experience. Luna was amazing- friendly, approachable, and in character the whole time! The whole thing went down without a stitch, so thank you so much!
Joey Keefe, Brighton and Hove Prep School
Sunbeam was so perfect for the occasion and lived up to everything my daughter wanted, especially as the sun was shining. It was truly magical.
Laura Chapman, Thakeham, Surrey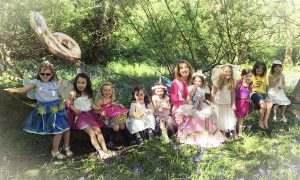 I wanted to say thank you very much for organising Bumble Blossom to come to Mila's 4th Birthday, she was absolutely amazing. Mila was captivated right from the start and was literally vibrating with excitement. The party went really well and Bumble Blossom was in control of the whole thing in her own very gentle way. Everyone had a wonderful time. Please thank Bumble Blossom for us. Mila talks about her all the time.
Jo Purslow, Bristol
I just wanted to say a big thank you for your wonderful actors who came to Millie's party at the weekend – Captain Barty Barnacle and Angela Sparkle Fairy. The party was a complete success and they all had a brilliant time. I cannot believe how 30 kids stayed fully entertained and engaged for 2 hours! We did not have to worry about a thing which meant could chat to the other parents, such a treat!
Ellie Penfold, West Ashing, Sussex
Hi Felicity,
I thought I would send you some of the feedback I had from the party on Saturday…
Eva arriving at school on Monday morning and Eva's friend comes running to see her…"thank you so much for inviting me to your amazing party, Eva" Miles age 4
A chat between Eva and a friend at school "you are not a poo Eva because you had the best party, everyone else is a poo." Walter Age 5
"Jack sure had a good time!" Jack's mum
"We had such a great time, Teddy loved the pirate and mermaid, they kept the children very entertained" Teddy's mum
"Walter had a lovely time. The entertainment was fab… You throw a brill party Alex!" Walter's mum
"… hope Eva enjoyed her party, Isla loved it and now would like a mermaid at her 6th birthday party!" Isla's mum
"Lizzie had a brilliant time! She told everyone she met a real pirate and a real mermaid!" Lizzie's mum
"It was a great party! George really enjoyed it!" George's mum
"Thank you for a great party the entertainers were fab Thomas had such fun" Thomas' mum
Thank you again! Please pass the comments on to Sapphire Mermaid and Pirate Lucky Jack! They were a real hit!
I just wanted to say thanks so much for a great party today. A Pixie and Fairy duly flew in from a magical land far away and kept the children engaged for the whole time – I've had loads of compliments which is definitely thanks to your guys (Pixie Pockets and Firelight Fairy). A job very well done, so thanks so much. Am sure I'll be in touch again in the future.
Fiona Greener, Bristol
I can not thank you enough for my daughters birthday party last month. All our guests had a wonderful time and are still talking about it! It was easy to plan and arrange, communication was excellent and every aspect was magical. Phone calls from Fairyland was a lovely touch, especially as my daughter answered one of the calls! I would highly recommend to anyone and everyone! E is already planning a return visit next year!!
Mel Chalfont-Griffin, Bath
I just wanted to say how much we enjoyed having Willow Fairy here. It was very hard for her because there were just the two girls and Grace is very disabled. Grace was included and not patronised and she was so excited, Rose was very pleased too. Not an easy gig for the fairy in a tiny house but two little girls had a lovely party.
C. Weatherly, Mere, Somerset
Thanks so much to you and your entertainers for a such a lovely party (Firelight Fairy And Dipsey Pixie). All the kids really enjoyed it and your guys really put the effort in which was much appreciated. I'd definitely reccomend using your packages to others and actually have already had one friend ask for your details which I forwarded on.
Anna Rigden, Bristol
I just wanted to say that the entertainers were brilliant! The kids & adults loved the Halloween Party and the birthday girl was well looked after. Thank you so much for organising a great party. Lots of mums and dads were talking about how great they both were and have kept the flyers handed out.
Emily Fletcher, Bristol

Fantastic party today with Rosalee fairy, my daughter had the best birthday ever!
Helen Ellis, Bournemouth
We booked a Fairy Disco for my daughters 6th Birthday and she absolutely loved it!! PixiePocket and Willow Fairy who hosted the party were in character from start to finish and made our daughter feel super special throughout the party. They arrived early and were not in any hurry to leave either which we were very impressed by (and grateful). Everyone thoroughly enjoyed the day and our daughter loved every minute.
Lorraine Baker, Bristol
I wanted to thank Saffire Mermaid so much for being incredible at the girl' party. She stayed in character the whole time, answered tricky questions really well (!) and held their attention right through.
Kelly of Portishead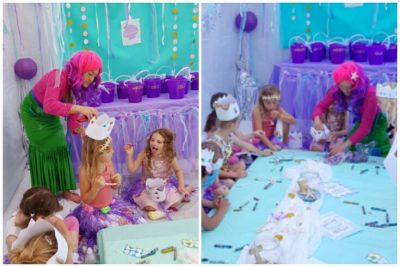 I just wanted to say how wonderful Fairy Willow and Dypsy Pixie were on Sunday. They kept all the children entertained the whole time, which is quite a feat with 27 5-year-olds at the end of their first year of school! My daughter, Ivy, had the most magical party and hasn't stopped talking about the fact she met a real life fairy.
Sarah Willis, Backwell
Just a quick email to let you know how fantastic the party was!! Willow Fairy and Woodchip the Pixie were absolutely brilliant, all the children were entertained and thought it was the "best party in the world"! A massive thank you to you all ?
Sam George, Winscombe, Bristol
An absolutely amazing entertainment package for small parties or huge events. The staff are all incredibly happy and provide the best magical atmosphere for small children as well as us grown up kids..! And most of all – it's great fun!!! Perfect.
Michelle Ann Gilbert, Festival Artist
Due to the usual entertainers unavailability for my daughters party which was yesterday, just want to say thank you so much Felicity Fairy for making sure my daughter still got the party she really hoped for on the day we wanted, she had a fabulous time as well as her friends who I don't think stopped smiling and laughing throughout, the other parents were also really impressed with Woodchip Pixie and Willow Fairy's entertainment. We wanted the traditional games included like pass the parcel and musical statues amongst the others you did and they were made in to a twist which was a great surprise. I will definitely be in touch to arrange another party for my other daughters birthday in a few years time!
Helen Maxwell, Chippenham
I just wanted to say that Sylvie had the time of her life at her party. We thanked Willow Fairy but please pass on our thanks again. She was fabulous and so generous with her time, answering all my girls' questions about Fairyland! Your children's parties came to us as a recommendation and we will certainly pass this on to others.
Ann Whitehead, Bristol
Thank you so much for all your help in organising Chloe's fairy party. Your wonderful Firelight fairy was brilliant and even had our boisterous boys captivated. Thank you so so much,
Laura Pettifer, Cheltenham
I've used Felicity Fairy twice now for my children's parties. Once for a pirate party and once for the goblin treasure hunt party. Both were absolute successes! Everyone loved the parties and all the parents asked me for their details. Will definitely use them again!
Belinda Sage, Colford St Luke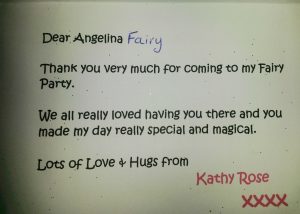 Just had a party for my 5 year old daughter and 40 friends, could not have done without these entertainers- they were fantastic to say the least. Every single kid even the shy ones were glued to Tiger Lilly and Teaspoon Pixie. Their show was excellent and most of the adults would have probably joined in too!! Would highly recommend anyone to have these entertainers as they were the best I've seen and most parents commented and agreed. Thanks Felicity for all promptness and ensuring my daughter a great party, will be booking again next year
Martin Curran, East Preston
I found Felicity's website when looking for a themed party for my daughter's 5th birthday. Filled out the contact form, and received an email back within a few hours, giving further info and a quote. Booked a few days later, paid a deposit, nice and easy. We booked a Pirate/Princess party, as we didn't want something too "girly" (and alienate the boys). Felicity gave me a call a couple of days before to check numbers, and confirm details, which was nice. On the day, "Cap'n Barty Barnacle" and "Angelina Sparkle Fairy" arrived, on time and dressed up. We had a quick catch up, and then they got started entertaining the kids while we waited for a few who were running late. Once they got properly started, it was great. Funny, smart, and held all (26 or so) the kids' attention. Parents were enjoying it too. In summary, I am very glad I used Felicity Fairy. Professional, funny, clever, and not too messy! My daughter and her friends had a great time, and my wife and I had a stress free party! A quick final note – sensibly priced too.
David Monk, Brighton
Fantastic children's entertainers! Since finding Felicity Fairy we've never looked anywhere else. We've had fairies and pirates .. a very exciting goblin treasure hunt …looking forward to meeting mermaids this year! Such lovely people and have taken all the worry / stress out of party planning. The children have been totally captivated every time 🙂
Tess Hills, Brighton
Once again my twins both boy and girl had a fabulous time. I must say 'Teaspoon the Pixie' is literally brilliant. I am still not sure who is more entertained me or the kids. Again great service and I have recommended you to a few of the other parents
J. Kerridge, Colgate, West Sussex
We had a wonderful time with Rosalee Fairy and Captain Bogey on Saturday. They had 27 kids to contend with – some very lively young pirates who loved a good sword fight and a couple of overwhelmed, shy kids, and they handled both ends of the spectrum very well. All the kids bought into them, their costumes and their games with gorgeous enthusiasm and were completely captivated, which was exactly what we had hoped for. Plenty of parents were impressed and asking where I'd found you, so expect some repeat custom in the area!
Olivia Miles, Winfold, Dorset,
Thank you so much to Sherbet the Pixie and Angelina Sparkle Fairy for entertaining the children today for my daughters 3rd birthday. All children were totally mesmerised for the whole time and there was plenty of fairy magic to. It was amazing Angelina totally took control of the party and made it a dream for kids and parents.
Kim Richardson, Brighton,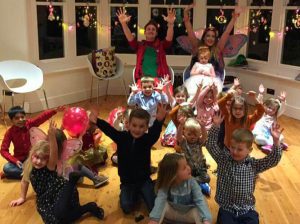 The weekend went really well and Willow Fairy and Percival Pixie were great. They engaged really well with children and we've had some lovely comments about them on our Facebook page
Anna Crew, The Hestercombe Gardens Christmas Market, Cheddon Fitzpaine
Thank you for arranging for Pirate Captain Seaweed to come to Ross' birthday party today. He did an excellent job of entertaining the children and had them all captivated including those who are generally reluctant to join in. The children had a wide age range and we were especially impressed by the way he had them all involved and enjoying themselves. Thank you Pirate Captain Seaweed for making our son's birthday so special.
Kate Howard, Hailsham
Hiya Felicity ,I just wanted to say how great Angelina fairy was yesterday. All the kids had a great time and she was lovely to them. How she kept their attention I'll never know!
Gemma Johnson, Brighton
A super huge thank you to Willow Fairy, Old Jim and Pete! It was a magical day for the children, they loved it!! Hey, and me too!! We've also had lots of great feedback from the other parents about how much fun their children had and how brilliantly Willow, Jim and Pete engaged everyone, kept them interested and got them all feeling very comfortable (even the shy ones were laughing and shouting together by the end). Together with the sunny weather, which meant we could go outside, it was super day, honestly, it couldn't have gone better. And thanks for sending Pete, he was great, a real bonus
Shelia Swale, Calne, Swindon
Thank you to Captain Cannonball Bob for my son George's fantastic pirate party on 10th September. George and his friends had a fabulous time. Cannonball Bob put them all at ease from the moment he arrived, the children were captivated by his story and the pirate had their undivided attention for the whole party (which is no mean feat for a group of 4 year olds!). The party was a perfect balance of excitement and calmer activities such as the story and colouring. And from a parent's perspective, knowing that all the entertainment and organisation was taken care of (even sitting the children down for their food and carrying out the cake) was fabulous. All we had to do was provide the food and look after the grown up guests.I would thoroughly recommend your party to other pirate lovers and have already provided your details to some of the other Mums and Dads.
Kelly Myall, Taunton, Somerset
I took my neice to watch Felicity Fairy and Dypsey the Pixie in Dawlish for the Fairy Festival. When I arrived I was feeling so stressed but by the time I left i couldn't keep a big smile from my face. So funny and entertaining for all ages. My neice loved it and so did the other children. So rare to find a space that children can truly use their imagination, where the grown ups are having an amazing time too. Absolutely loved it. Would highly recommend you give the folks from fairy land a call if you want real fairy magic at any event! 😀
G. Clayton, attending Dawlish Faery Market
Felicity, just a quick note to say thank you very much for another great birthday party for Bella today! She had an amazing time and Willow Fairy and Dypsey the Pixie were brilliant!! She says she'll have another Fairy Party next year please!
J. Crocker, Chatfield, Gloucestershire
I just wanted to send our thanks and biggest hugs for sending Pirate Cannonball Bob to Toby's party. Toby loved him and Bob had the children in the palm of his hand, just brilliant! Your party formula is so clever and it just made it magical.
S. Martin, Western-Super-Mare
A massive thank you to you all for such a lovely party on sunday! Belle has said it was the best day of her life and she is still only 4!! And she can't believe how lucky she is to have met a real pirate and mermaid! I can not praise you enough from the first email to the party itself. You are quick to respond and a reasonable price too. Lots of praise from all other parents (i handed out lots of your leaflets!).
Roxxie and Ben, Peacedown St John, Somerset
I just wanted to say a big thank you to Lucky Jack and Florence Fiore, they were amazing! The kids were captivated throughout and they all had a great time. Jack and Florence were very professional and a huge help keeping everyone happy from arrival of the first guest until the very end of the party. Thank you so much for making our children's birthday very special.
Lucile Keynsham, Bristol
I just wanted to thank you and your entertainers for the amazing party today. They were so good. Zach had such a good day. All the children loved Willow Fairy and Captain Lucky Jack. They kept the children's attention the entire time and the games they played were great. All of the parents loved them too. Please pass on our thanks to them.
Garth and Maxine, Bristol
"A quick note to thank you very much for Sofia's wonderful Pirates and Princesses party on Saturday. The entertainers who joined us (Captain Barty and Angelina Sparkle Fairy) were absolutely fantastic. Barty kept all the riotous kids in check and entertained while Angelina spent time with all the shy kids who were reticent to join in. They organised the kids beautifully, both kids and adults laughed all the way through and the day flowed perfectly. We loved the way that all the kids were made to feel included and as for the Birthday girl herself, she was delighted particularly with the crowning and cake at the end"
Ruth Triyantoro, Brighton
We hired two entertainers who played the roles of Sapphire the Mermaid and the Pirate for my daughters 7th Birthday party. There were 29 children and they were all very engaged with the activities and role play they had to do throughout the party. Both entertainers were absolutely fabulous and the children responded very well to them. The entertainers managed the group exceptionally well, the parents were all very impressed too. Even when the food was being served the entertainers helped, managed to settle children in their seats so that all were very happy and helped sing 'Happy Birthday'. All the children had a great time. Thank you.
Rachel J of Sandhurst, West Sussex
Thank you once again for really super party entertainment on Sunday for Henry. Although sadly the birthday boy wasn't feeling great and was pretty quiet, he told me later that he really did enjoy it and all his classmates were so engaged and amused by the antics of Sherbet and Angelina it was a great success! Henry's younger brother Louis wants a Star Wars theme for his party, though I am trying to persuade him that pirates/ fairies/ pixies are the way to go…(fingers crossed!) so I may be in touch in the summer. Many thanks once again.
D. Broderick, Sussex
Please pass on my special thanks to Willow and Percival. I didn't get a chance to say cheerio. They were superb and Isabel was spellbound along with all her friends! My Dad spoke to Percival at one point and he responded as a pixie. My Dad said, 'you're going to stay in character for the whole time aren't you?!' To which he responded, 'character? What do you mean?!
Samantha Joiner, Long Ashton
I just wanted to say the your lovely Angelina Sparkle Fairy and Sherbet the Pixie did an amazing job last Saturday and all the children that attended and the parents said how brilliant the party was. Even my oldest boys both 9 years old joined in and pretended to be goblins commented and said "It was one of the best party's ever." Many thanks for making my daughters 5th birthday so magical.
Curstie Watts, Peacehaven, East Sussex
Thank you so much for sending Annabella Fairy to our daughter's birthday party last Saturday! All the children (11 fairy girls in total) seemed to really enjoy it and other parents who stayed, were equally impressed! Lilija had a fantastic time. She loved everything about Anabella and the fairy really put her and other "shy" girls at their ease before the party began, which was nice. Big thanks for making it so special and unique!
Jana Andrejeva, Southwick, Hove, East Sussex
Thank you very much for Captain Old Jim. Joseph and his friends loved him and had a wonderful time. The games were great and Joseph was made to feel very special. Captain Old Jim also did well in managing a particularly over excited and mischievous friend of Joseph's!! I will certainly recommend your company and entertainers to others!
C. MacDermott, Bristol
Thank you for organising the entertainers.. Lissia loved it and so did all her friends.. A magical time was had by all xxx
Tammy Beany, Hastings, Sussex
I just wanted to pass on my thanks to your amazing team -Willow & Percival. Darcey had the most amazing party, and your guys were just simply brilliant. They managed to keep 27 children captivated and engaged the whole time. All the parents were equally impressed :0) It truly was a wonderful party. I will recommend your team and I certainly will come to you again. As a mummy who wants everything to be perfect for her little princess, I was certainly impressed, relaxed and able to sit and watch my little girl have fun- so thank you so much.
Tracey Dunn, Bristol
Thank you so much for making Sonny & Lilou's 4th birthday party so magical and memorable! They absolutely loved having Fairy Willow and Dypsy the Pixie come to their party.From the moment they arrived they made Sonny & Lilou feel very special, and we were so impressed by all the different games and activities that kept twenty 4-6 year olds thoroughly engrossed and entertained for 2 hours. I had lots of comments from the other parents about how fun and yet how calm the party was, and how brilliantly the entertainers engaged all the children in the activities.Thank you again, I don't think they'll ever forget turning 4,
Gaby D, Bath
I just wanted to say a huge thank you to the actors (Luna Fairy and Teaspoon the Pixie) who entertained at Eva's party today. They were AMAZING! They captured the attention of all 26 children and had them hanging on their every word. I've had great feedback from all of the parents (and children!) and Eva was so happy. Thank you for making it a very magical 5th birthday for her. I will definitely be recommending you to friends at school.
Kat Mahesan, Crawley, West Sussex
What a wonderful party it was! My friends know how neurotic I can get about detail and things going right. Many of them came up to me smiling saying "Bet you can't fault this, eh?!". Throughout the party and afterwards people said "impressive", "amazing", "where did you find them?", "so unique". One Mum said she had never been so relaxed at a kids party – her child was engaged the whole time. As were they all. Woodchip and Clementine were just amazing. They made Phoebe feel truly special. But probably the most amazing thing is that the children really started to believe the entertainers were actually a real Fairy and Pixie. It is lovely to see children's entertainers who are professional and really care about the quality of the performance and experience they give. The costumes were dazzling. Woodchip stayed in character even when he was talking to me! Thank you for the most impressive and enjoyable party any of us have been to in a long time.
Amie Smart, Wiltshire
THANK YOU to Woodchip and Clementine, what a fabulous Fairy and Pixie! We had 26 fairies and 2 pixies in the end, each and every one of them had a complete ball. They loved the fun and games and watched with wonder as they ran through their initial introduction. So many Mums were telling me how it was the best party their kids had been to, and how they couldn't stop talking about it. (Perhaps the bottle of fairy dust I put in the party bag wasn't the best move though, as everyone's house was touched with a little or lot of fairy magic!!! but then what's wrong with that! LOL) Many Many thanks, and I will be reccomending you and spreading the word. A million fairy Thank You's!
Jules,Weston-Super-Mare, Somerset
Hi Felicity, I just wanted to say a HUGE thank you to you, and to Pirate Captain Cross Bones and Meadow Jade Fairy for yesterday's pirate party. Quite simply put, it was THE BEST PARTY EVER as quoted from many of the children attending (and most importantly from the birthday boy) and also by me! Captain Cross Bones and Meadow Jade Fairy had the kids totally enthralled, whilst keeping them under control. They also made sure that I knew what was coming next so that I felt at ease and could manage the behind the scenes parts of the party. The party ran like clockwork (another quote from a parent) and I am getting lots of texts from other parents to say how much their kids enjoyed the entertainment, and that they continue to play act in a piratey way to this very morning! And thank you to you, Felicity, for all the correspondence between us (you know how we mum's like to worry about everything and anything!)
Maddy and the van der Heijden clan, Horsham, Sussex
I'd like to say that nicholas had an absolutely fantastic party today. The pirate (Captain Bogey Flemming) was brilliant and had all the children laughing and joking constantly! I can definitely say that it was the most relaxing party we have had for him yet and everyone adults included had a marvelous time. Thank you so much and you can be sure I shall be recommending your company to all of my friends and family in future.
Kirsty Meade, Poole, Dorset
For his 5th birthday our son wanted a pirate party with all of his friends. We had a brilliant fairy party a few years ago for our daughter, so we asked Felicity if she could please send us a pirate! Captain Cannonball arrived early to spend a bit of time with the birthday boy, he was an instant hit! The children loved the story, the games, the treasure hunt, and my son is still saying how funny he was. They were utterly captivated the whole way through. The Captain helped with the cake, led all the children in singing happy birthday, and joined in with some of the games we'd made as well. He was absolutely brilliant, all of the boys and girls had a fantastic time. My son has said he wants a pirate party with Captain Cannonball every year, he only ever wants pirate parties from now on! All of the parents attending thought he was fantastic too. Thank you so much!
Alex Dawe, Wellington, Somerset
Please could you pass on my thanks and gratitude to Crystal Star for bringing such graceful fairy elegance to our home and helping to make Phoebes day very special. The children were mesmerised by her, all very well mannered and behaved but still lots of fun. They loved playing ping pong through the hole game and got very creative with their wand making even the boys! Sitting down with the children and chatting whilst they ate worked wonderfully too, magical.
Mrs Cutler, Bournemouth, Dorset
Wow!!! What a wonderful party that was today! Your fairies – Clementine and Trixie – are incredible and gave Isabelle the best day ever! Look at her face!! After all the changes we made, you were still so consistent and helpful! Will definitely be recommending you to all of my mummy friends! I am sure this isn't the last time you will hear from me, it was just perfect thank you xx
Sophie Davies, Bath
I just wanted to say a huge thank you to Viola Fairy for attending. The children absolutely loved being told stories in amongst the giant teddy bears and enjoyed making magical wishes with Viola's fairy dust! It was a wonderful event that all the staff felt was a great success and the families all seemed to really enjoy themselves. We have lots of family and fundraising events throughout the year and I am sure we would love to have your magical fairies again very soon.
Holly of the Julia's House Children's Charity, Bournemouth, Dorset
I just wanted to drop a quick email to say how brilliant 'Luna' and 'Teaspoon ' were at my twins birthday. They were absolutely outstanding and I think the parents, especially myself, enjoyed it just as much as the kids. This has been the most enjoyable, relaxed, and fun birthday my kids are yet to have and I wanted to thank you and the 2 people who came and made their birthday so unbelievably special. I will definately be recommending you and hope that I may be booking them again for next year. Many thanks
Jade, Austin and Isla kerridge, Sussex
Just a quick email to say that Alices party last Saturday was truly amazing, Clementine Fairy and Woodchip the Pixie were super fantastic, and everyone was asking where I got them from!! Fairyland, of course!! ߘThank you so much for making my 5 year olds party a memory to treasure. T Huntington, Hatch Beauchamp, Sussex
I just want to say how fantastic Yvie's party was. She loved every minute, I don't think she will ever forget her 5th party! And we will never forget her little face, it was amazing. All her friends mums have also been saying how their child has not stopped talking about it! Thanks to Willow Fairy and Woodchip the Pixie.
Peta, Nailsea, Somerset
Thank you so much for the wonderful Viola, she was amazing! We had a wide spread of ages from one to ninty one and there were fifty of us, and everyone male, female, adults, children – everyone adored her. Viola was the best fairy anyone could have ever asked for , she made our day that much more special , we will all remember her and talk about her with joy for years to come , a very very big THANK YOU to YOU and VIOLA! She even drew a beautiful picture with the wedding poem writen in the middle, something for us to treasure forever.
I really can't thank you enough, our renewal of wedding vows and sparkly tea party was a great success . I'm a very very happy customer,
Wendy, Bournemouth, Dorset
Thank you for a wonderful birthday party. Mira, her guests, and all the parents and grandparents had a brilliant time and really enjoyed themselves. Tickles the Pixie made a particularly strong impression – I am still hearing from different children about all the silly things he did that made them laugh. My husband and I were able to relax and watch Mira laughing her way through the whole party. Please pass on my thanks again to Angelina and Tickles, they really were fantastic.
Rebecca, Brighton, Sussex
Thank you so much for Saturday – Luna and Teaspoon were amazing! The kids were totally enthralled for the whole time. All Holly wants to know is when she can go to Fairyland and see them again! Thank You!
Jo Phillips, Elsted, Sussex
Anais had a fantastic time and was in awe of Viola Fairy throughout the party. She loved making the Fairy wish and I wasn't allowed to wash her hair until her teacher had seen the sparkles in her hair! Her sister and all the other party guests also had a great time and were kept thoughily entertained, making our lives easier.
Thanks – Jo Shrewbridge, Bournemouth, Dorset
I just wanted to let you know how fantastic I thought Captain Crossbones was for Harrison's birthday party on Sunday. He kept the children entertained and they all loved him! He was easy to work with, very energetic and courteous. Harrison had a brilliant party and it was in large part because of a brilliant job done by the Pirate.
C. McDermott, Steyning, East Sussex
Well, what can I say? Phoebe had an absolute ball at her birthday party last week! She was completely captivated from the moment Willow and Woodchip walked through the door and totally spellbound by the magic of meeting a real fairy. She spent most of her party walking around hand in hand with Willow, when she wasn't beaming with delight and throwing herself into all the activities. The various ceremonies that they conducted during the day made a special impact – from the wish at the beginning to the crowning ceremony and finally to telling Phoebe about the magic bracelet and how she could travel to fairyland with them in her dreams. Just lovely!
Jane Birch, Westbury-On-Trym, Bristol
Clementine and her friends had the most wonderful time with Woodchip and Willow who were utterly professional and really went the extra mile. I was so hugely grateful. Handing over your child's special day can feel like a vulnerable and nerve-wracking experience- you want everyone to care as much as you would- but your team were just lovely and we were thrilled to have them create a perfect day. Thanks again,
Laetitia Watts, Bristol
The (Pirate Party) entertainers were great, they really engaged the children, parents commented on how calm the children were. The children were silent when making the parrots and absolutely loved going on a treasure hunt and receiving a present. We had the birthday party tea at 4.30 as suggested. Wasn't quite sure what would happen between 4.30 and 5. But the entertainers chatted to the children which was lovely and the Birthday girl loved the attention they gave to her. I would highly recommend them. Thank you so much for today. I will definitely be in touch for my younger daughters 6th Birthday. I've been to quite a few parties now and enjoyed this one the most.
Verity, Shoreham, Sussex
Hi Felicity, I just wanted to drop you a line to let you know how absolutely wonderful your entertainers were!! The children (as did the adults) really enjoyed them. They were wonderful. Will definitely come to you many times again. Thank you again for all of your help and please convey my thanks to them.
Denise H, Cross-In-Hand, Sussex
Hi, I just wanted to thank you so much. Apple Blossom was wonderful with the children and Rowan loved her. It added so much magic to her party. I can't believe how well she stayed in character the whole time. She made me believe in fairies again too I think!
Kirsty Clark, East Croydon, London
Dear Felicity Fairy, I just wanted to say thank you to Willow Fairy and Woodchip for Anya's amazing party. She absolutely loved it and so did all her friends. I have never seen them laugh so much! Anya said she would like to meet up with Willow Fairy and Woodchip in Fairyland and last night she visited them in her dreams. Anya said to me, "can all my birthdays be like that?"! I think we will be booking you next year!
Nadia, Bristol
Dear Felicity, just sending this message to you, to let you know that the party went really well. Avalon Fairy appeared at just the right moment and Ruby was entranced by her, as were all the other children, and their parents. She was totally brilliant and full of fairy magic and knew just how to entertain and keep the attention of the children. She got the children to do a magic spell on their parents and chase them round the hall whilst saying the spell, which Ruby liked a lot. Avalon really made it special for Ruby, and of course I'm sure all your parties are magical, I shall certainly be recommending you to others. So sending you many thanks and lots of fairy thoughts, Hazel, Street, Somerset xxx
A very big thank you for making Eliza and Gemma 's 5th Birthday a wonderful day. Willow Fairy and Woodchip the Pixie were excellent and did an amazing job of keeping all the children entertained and completely encaptured. Well done for providing such brilliant entertainment for children and adults! Many thanks,
Maria, Somerset
I'm sorry this has come soooo late, but thank you very much for the wonderful party you gave Sasha last October in Buckland St Mary. It was really special and the children still talk of it to this day. Pixie Paul's smelly sock in the pass the parcel made a particularly lasting impression!!
Vikki, Somerset
I just wanted to say thank you for a great pirate party yesterday, Lola said "it was the best party in the world ever!" I will be sure to recommend you to my friends!
Lesley, Nailsea, Somerset
Thank you so much to Shimmer Lilly and Twindle for making Alices 7th birthday so special she had an amazing day and is still looking for the fairies in the garden now. Thank you so much we are truly greatful for the magical day.
Clare White, Polegate, Sussex
Thank you so much for helping to make Peggy's birthday so amazing…Luna fairy was magical! All the girls were spell-bound from the moment she opened her bottle of sparkley wishing dust giving each child a special moment just for them. My personal favourite was the story telling. We all had a fantastic time listening and watching as the children acted out all the different characters that Luna brought to life. Now we have experianced "the perfect party" i really look forward to having Felicity fairy and friends come again to dazzle our youngest daughter on her big day.
Charlie Bell, Hove, Sussex
Felicity Fairy and friends will enchant and entertain in the most magical way. Making magic and fairy-tales 'real', the fairy dust and wishes will flow, and your child's face will glow with laughter and joy. One of the best fairy entertainers I know of.
Karen Kay – Fairy Festival and Event organiser at www.faeryevents.com
"I would just like to say………..my daughter…lily…had the most fantastic 5th birthday party!!! I was very impressed how Luna Fairy and Tickles Pixie kept ALL the children entertained for the entire 2 hours of the party!!!!! Everyone INCLUDING the adults had a brilliant time and I would be very surprised if you didn't get more bookings!!! THANK YOU….I will be defiantly recommending you and I'm sure I will be using you again in the future!!!! worth every penny!!"
Claire & Lily, Ashington
"Hi FF, belated thanks to you and your friends Alicia and Tickles from Fairyland. They were FANTASTIC! Everyone loved it. I expect you may be receiving more requests for Fairy Parties from Sara's Class. Happy Holidays and lots of love from all of us"
Steve, Lewes, Sussex
"Hi Felicity, Lara had a fantastic party on Saturday – huge credit to Shimmer Lilly and Twindle – I couldn't fault them – kids and adults alike were spellbound and they were great at helping me manage over 50 kids/parents in our home! Lara loved it, I think she felt really special. A thousand thanks. You trained them so well!" Mo, Southwick
"I hired Felicity and one of her fairy friends for my wedding and they were FANTASTIC! It's obvious that Felicity genuinely loves being around children, and that makes all the difference. The kids adored her and so did the parents; they all said that they were able to relax and enjoy the day much more than at other weddings because they knew their kids were being so well looked after. My wedding day just wouldn't have been as wonderful without Felicity. She made everything so easy for me and if I ever need a children's entertainer again, I won't even consider anyone else. I really can't recommend her enough!"
Kelly, Sussex
"Thought I'd drop you a mail to say that Luna Fairy was a great success! She was excellent entertainment and Scarlett is still talking about her… really glad we booked, I will recommend your fairies to all my friends with kids, Best wishes, and thanks for all your help in arranging this,"
L. Brown, Hurstpierpoint, Somerset
"We had a fantastic time and my daughter was over the moon. The goblin treasure hunt party was jam packed with humour and fun. We had Shimmer Lilly Fairy and Twindle Pixie at our party and the kids were held spellbound by their antics. It was so special and colourful . I have some wonderful photos of the kids expressions. The parents of the children who came to the party have not stopped telling me how much they enjoyed watching it all. Absolutely amazing!"
Angele, Eastbourne, Sussex
ll
"Felicity and Muddlehead came to entertain at my daughter's 4th birthday party. Four months later my daughter still talks about them. They really brought some magic to the party. I will certainly ask them back for her fifth party. I don't think my daughter will have it any other way."
Liam Barnes, Hove, Sussex
"I have rarely seen child entertainers do a job as good as you do. You really live the part. Your whole team is marvellous, in fact. I sincerely hope we will be so lucky as to be part of your programmes again one day."
Gig Gamaggio, of our week long Summer Workshops.
"Thank You so much for making Robynn's birthday so special. The children loved it and were so absorbed by the magical atmosphere you created. It was awesome!"
Tara Samuels, Hove, Sussex
"Felicity and Muddlehead were the entertainment at my daughter's birthday party. They were the best I've ever seen. I got lovely feedback from all the parents that attended and they couldn't believe how much their children enjoyed it."
Carmen Kristic, Rodmell, Sussex
"Felicity Fairy is a wonderfully enchanting and exceptionally gifted Children's Entertainer. With the help of her funny side-kick Muddlehead she weaves tales of magic and her creative arts talents are an added bonus! I highly recommend her services."
Rai R of London
"When we first met Felicity all the little girls fell in love with her and everyone wanted her at their own party! Having been to three Felicity parties with the same group of girls I'm amazed that the magic still hasn't worn off and that each party was unique, mixed with a different blend of stories, music, games and crafts. Felicity's friend, Muddlehead the Pixie, brought a great touch of humour throughout. The highlight of my daughter's party was the fairy parade when all Lara's friends formed a fairy guard of honour and sang Happy Birthday to her as she walked through in a fairy procession – a wonderful end to a 5th birthday party to remember!"
Mrs Michelle Turner, Brighton, Sussex