Felicity Fairy Children's Entertainers has an exciting cast who can fly straight to your door, in Gloucester, Stroud, Cheltenham and South Gloucestershire. Kids parties are easy, as a REAL Fairy, Pirate, Mermaid or Monster will be at your party in a trice with wave of Felicity's magic wand. Our Party themes now include the Goblin Treasure Hunt,  Fairy Disco,  Pirates and Princesses,  Mermaid Parties and Be Yourself Be A Monster (in the style on Monster High). So meet our local entertainers and join in the fun!
Clemintine Fairy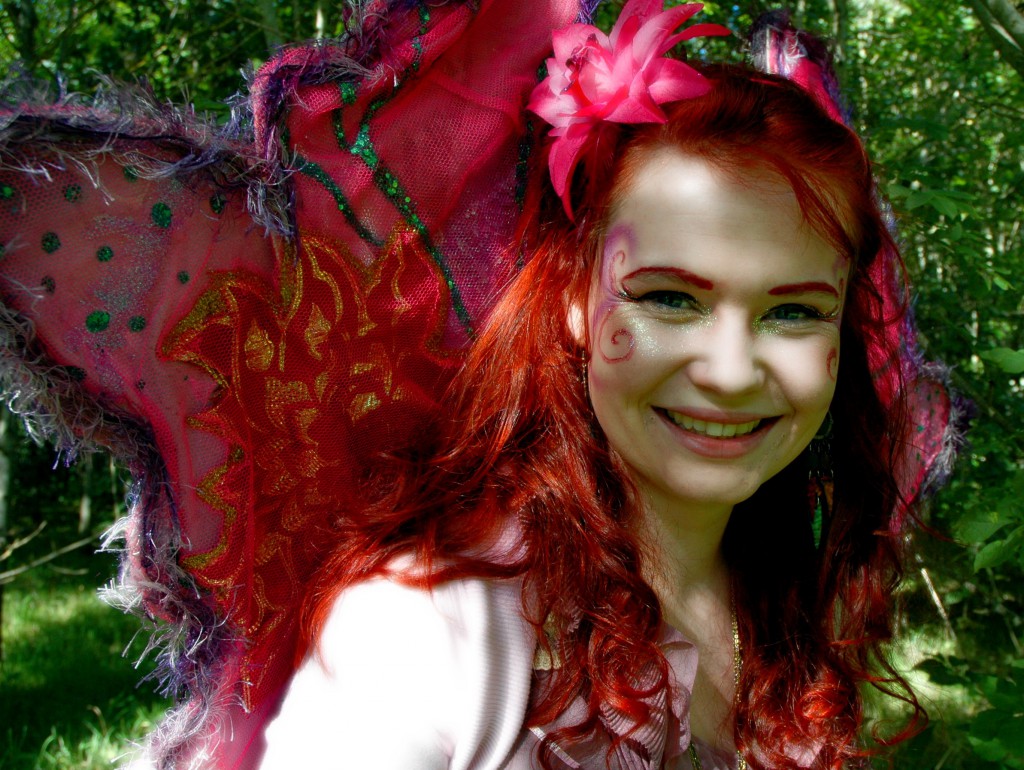 "My job is to make sure the tree blossoms come out so the bees can make honey. It's a lot of work but all the birds and insects help! Woodchip helps me too, but it means that he also eats a lot of honey! And Woodchip is an exceptionally messy pixie, and when we eat the honey he always gets it stuck in my wings and in my hair! That means the bees follow me around all the time and I can't fly straight, and sometimes crash into trees in Cheltnam!"


Flotsam Mermaid
Flotsam lives in a cavern under the sea in Never Land. It's lit by hundreds of tiny glow worms and her bed is a huge white shell encrusted with shiny jewels. Flotsam shares the cave with her sister Jetsam, and her best friend Canonball Bob lives in a big pirate ship above the water.
Flotsam says "Everything in People-land Gloucester is strange! The thing I can never get over, no matter how many times the good witch gives me legs, is how strange it feels to be walking on feet and how wonderful grass and sand feels beneath them. Oh and dancing, I'm a little wobbly but I love dancing! Other strange things are those prongy things people eat with which would really be better used to brush your hair and mirrors….it's lovely to look at your reflection when it's still rather than gazing into the water and seeing yourself all jiggly."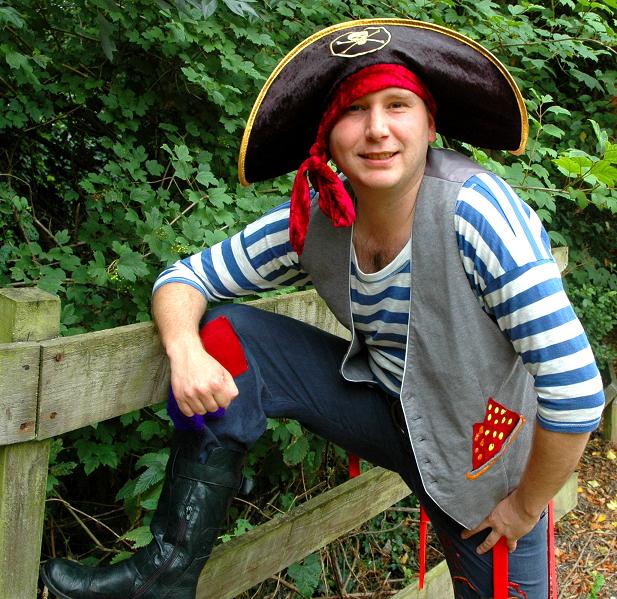 Pirate Captain Cannonball Bob
"I live on my ship which is called called the flying penguin, I sail from port to port with my loyal crew looking for fun and adventure. She is not the biggest ship on the water but she is one of the fastest!! There is not a pirate alive that has ever caught Cannonball Bob!!" Captain Cannonball Bob lives at sea on his Pirate ship in Never Never Land. He often runs out of food at sea and eats a lot of boiled turnip sandwiches and occasional sea slugs. He lives to venture into People Land Gloucester with his trusty parrot, and best friend Flotsam Mermaid to meet children and tell them about his adventures. He might even bring along some real Pirate Treasure!

Avalon Fairy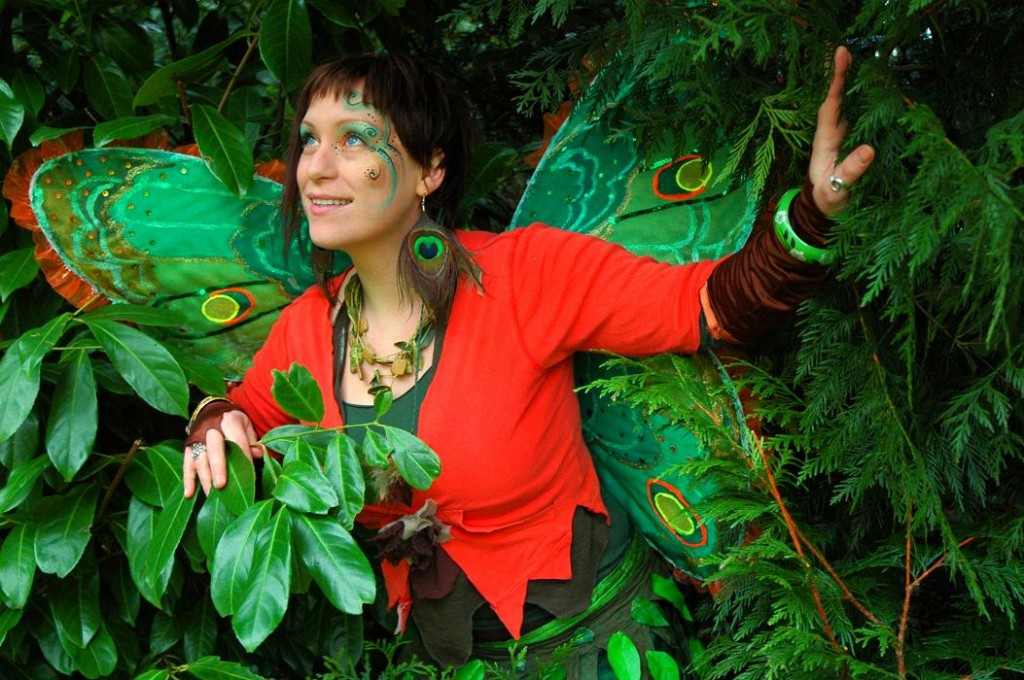 In Fairyland  Avalon Fairy is the Chief Musician to the King and Queen. They love her music so much that they have asked her to come to People-land so she could share this magic sound!
Avalon loves to entertain children at their special parties with songs, and  she often plays her guitar named Rainbow. Avalon's favourite food is Bumble Bee Honey, she loves it so much she has even made up a song about it.

Willow Fairy

Willow Fairy just adores Willow trees – she even lives in one! Her best friend Woodchip carved her an entire house inside a Willow, with a secret door that only appears in a puff of Fairy dust. She likes to tell children about her beautiful home and her special job in Fairyland. In Fairyland, Willow teaches  how to ride on the backs of butterflies, moths and birds. 'Bumble bees are tricky to ride'  she says,  'Woodchip is naughty because he likes to chase them!'

Woodchip the Pixie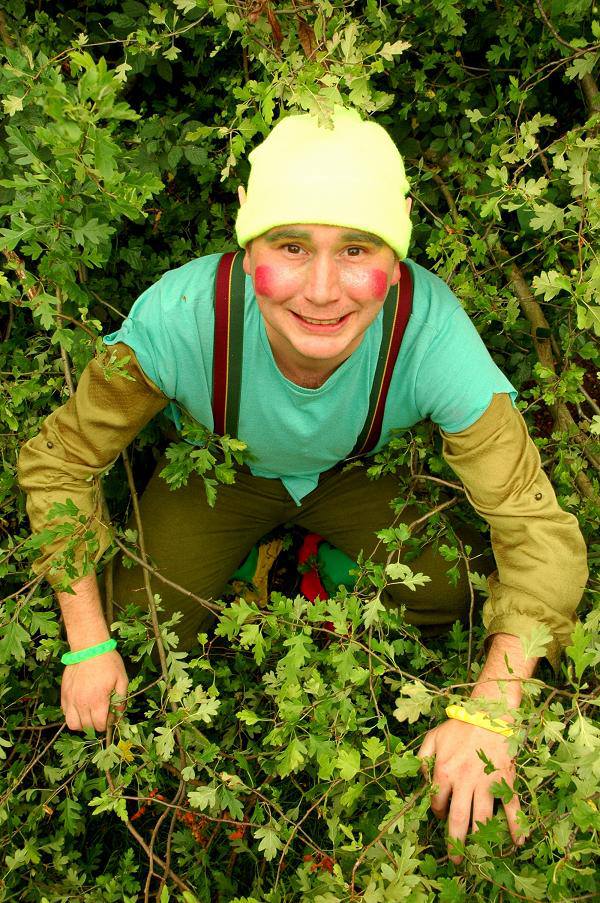 Woodchip is very lovable, but sometimes he can be a very naughty Pixie! "I love to play and cause a little bit of mischief from time to time. In People-land Gloucester I like to tease big peoples pets by whispering in the ears of the cats and dogs, and shouting things like "walkies" and "Dinner time" Hehe, they get very excited and sometimes they chase me down the bottom of the garden but i'm way to fast for them!"
The Fairy Queen never intended sending Woodchip along to children's parties, but Woodchip was so excited to meet real human kids that he used to disguise himself and work as a Redcoat organising children's entertainment at Butlins. He was so wonderful at creating super silly games and adventures that after three years the Fairy Queen relented and now she sends him out to many parties with his best friend Willow Fairy.
Fairy Party Gloucester, Pirate Party Gloucester, Mermaid Party Gloucester, Fairy Party Stroud, Pirate Party Stroud, Mermaid Party Stroud, Fairy Party Cirencester, Pirate Parties Cirencester, Mermaid Party Cirencester, Fairy Party South Gloucestershire, Pirate Party South Gloucestershire, children's entertainer South Gloucestershire, children's entertainer South Gloucestershire, children's birthday South Gloucestershire, children's birthday Gloucester, children's birthday Stroud, children's party Cirencester, children's party Kingswood, girl's party Kingswood, Mermaid Party Kingswood, kids party Kingswood, Monster High parties