Felicity Fairy and her team of children's entertainers fly straight from the Enchanted Woods to your kid's party in Bournemouth, Christchurch, Poole and Dorset. We are delighted to introduce our new children's entertainers – Pirate Captain Cutlass Rose, and first mate Bogey Fleming, who have anchored their ship in Bournemouth harbour. Party plans available in this area now include our famous Goblin Treasure Hunt, Fairy Disco, Pirates and Princesses, plus our small Pirate, Fairy and Mermaid Parties! Come and meet our magical Dorset based entertainers!
Tiger Lily Fairy
Flower Fairies help the flowers to bloom and Weather Fairies bring rain and sun so all the trees can grow. In Fairyland, Tiger Lily's role is as the keeper of small animals. "My best friend is Squidge the Squirrel. We travel together (I ride on Squidge's back) making sure all the animals have warm homes to sleep in. We also like to have adventures – that's how I found people-land! Now I visit children in Dorset for birthday parties!"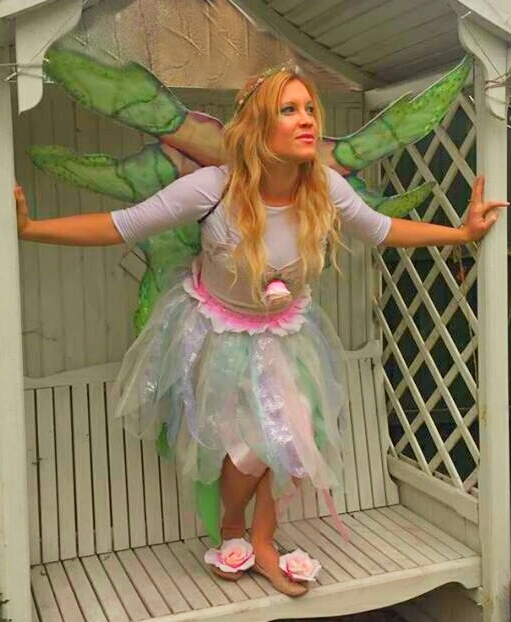 Rosalee Fairy
"I am the keeper and the protector of all the roses in Fairyland. My job is to visit the roses every day and sing to help them grow. I also use the fallen petals to make items of clothing and perfume for all the fairies." says Rosalee.
"Sometimes I visit People-land in Bournemouth, Poole and Christchurch, so if you help your mum and dad look after the roses in your garden, you might even see me! But you will have to look very, very hard, because when I come to care for the roses in People-land, I am very tiny. "
Viola Fairy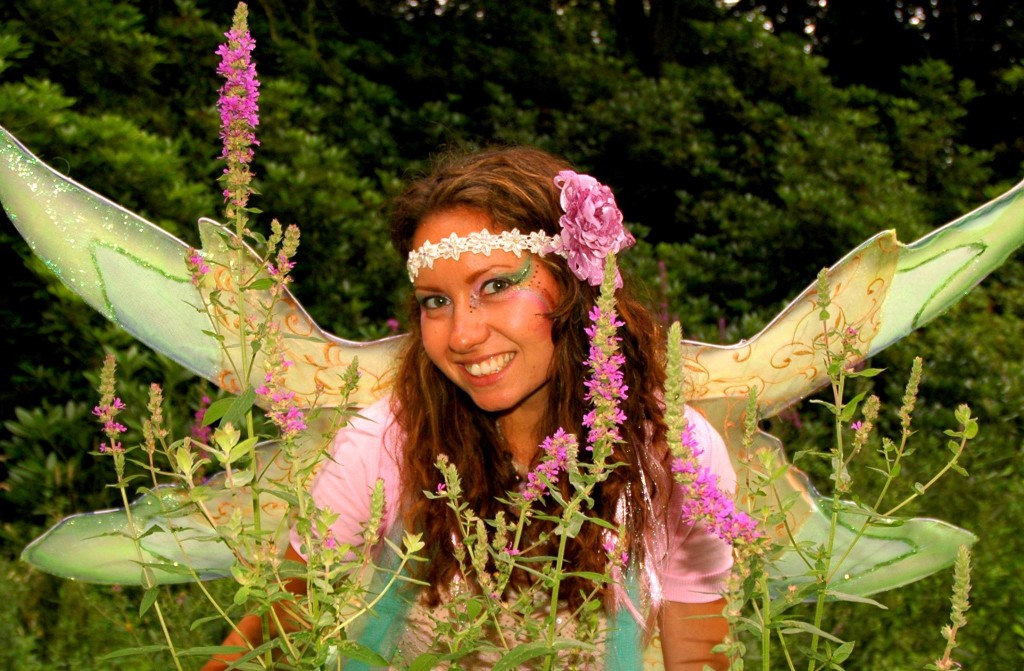 Viola is a tiny Fairy who uses a special magic spell to make herself large enough to visit children on their birthdays.
"I live in a little house made from an acorn. It's windows were made by my friend Mr Woodpecker. It my favourite colour inside, yellow! There is carpet made from sunflower petals and a cosy hammock made of feathers for my bed. I collect fairy kisses and buttons. I also have a pet bookworm called Paige."
First Mate Bogey Fleming and Captain Cutlass Rose
This duo would be the piratical terrors of the seven seas if only they could get the 'Flying Custard' to sail forwards instead of sideways. The good news is, with Captain Rose constantly stuck in Bournemouth harbour, she is often available for children's parties. When first mate Bogey Fleming comes along, this results in some serious misadventures.
Bogey Fleming's dearest friend is a bright orange Parrot who sits on his shoulder and nibbles pieces of bread out of his beard. He often talks about his feathered friend, but despite this Cutlass Rose and the kids have never actually seen him. Does this parrot exist and does he have the Captain's missing Treasure Map?
Avalon Fairy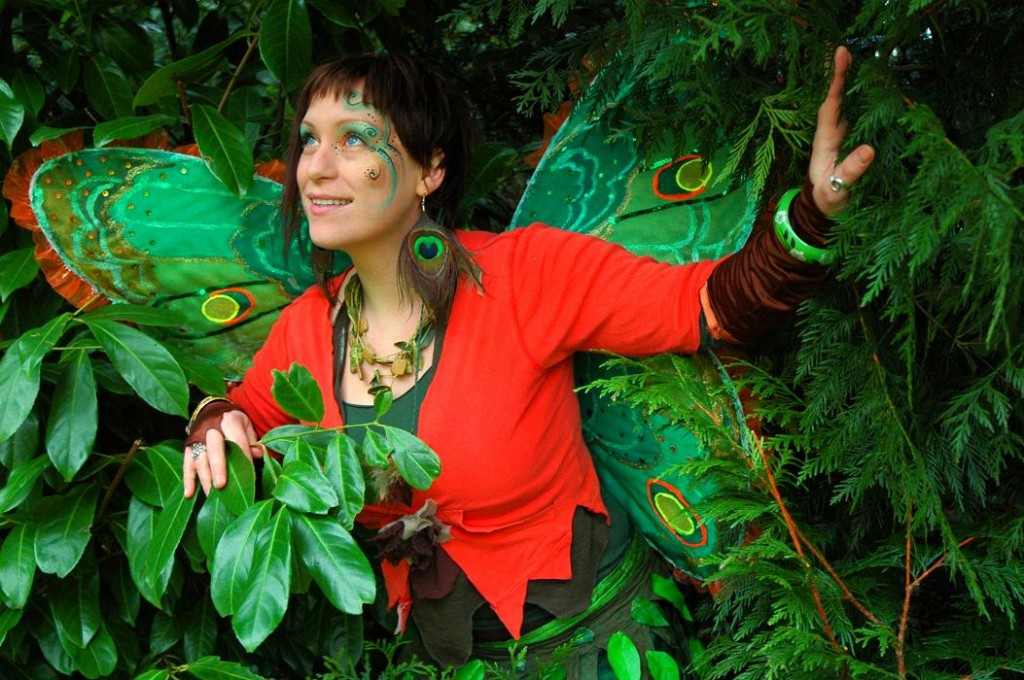 In Fairyland Avalon Fairy is the Chief Musician to the King and Queen. They love her music so much that they have asked her to come to Dorset in Peopleland so she could share this magic sound!
Avalon loves to entertain children with songs, and she often plays her guitar named Rainbow. Avalon's favourite food is Bumble Bee Honey, she loves it so much she has even made up a song about it.
Shimmer Lilly Fairy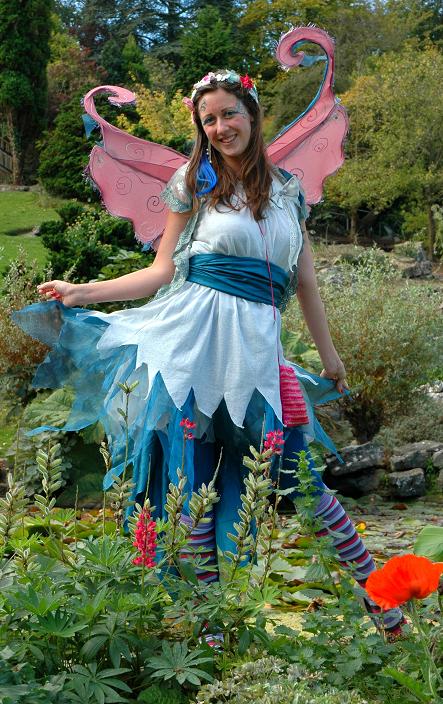 Shimmer Lilly lives in an enchanted toadstool and counts herself extra lucky that her job is being a Birthday Fairy visiting Birthday Princes and Princesses in Big-People-Land, Dorset!
'My favourite food is fairy spice cakes. I sprinkle them with fairy dust, make a wish and then they taste like whatever food I've wished for! I love to hold tea parties with my friends at my toadstool. We play games and eat lots of fairy spice cakes!'
Shimmer Lilly studied theatre at Fairyland university but found more imagination in her classes of English language children. 'They never fail to surprise me with their creativity. I think us 'big people' have a lot to learn from them.' She loves to visit children on their birthdays right across Bournemouth, Poole, Christchurch and Dorset.
Fairy Party Bournemouth , Pirate Party Bournemouth , Mermaid Party Bournemouth , Fairy Party Poole, Pirate Party Poole, Mermaid Party Poole, Fairy Party Christchurch, Pirate Parties Christchurch, Mermaid Party Christchurch, Fairy Party Dorset, Pirate Party Dorset, children's entertainer Dorset, children's entertainer Dorset, children's birthday Ringwood , children's birthday Ringwood, children's birthday Ringwood, children's party Wincaton, children's party Wincanton, girl's party Wincanton, Mermaid Party Wincanton, kids party Wincanton, Monster High Parties Wincanton