Felicity Fairy and her Children's Entertainers are granting wishes right across Swindon, Chippenham and North Wiltshire. Our kids parties feature magical Fairy, Pirate, Mermaid and Monster characters who fly in directly from Fairyland! Felicity Fairy's children's party themes include The Goblin Treasure Hunt, Fairy Disco, Pirates and Princesses, Mermaid Parties and Be Yourself Be a Monster! Here are some of the gorgeous characters we have available: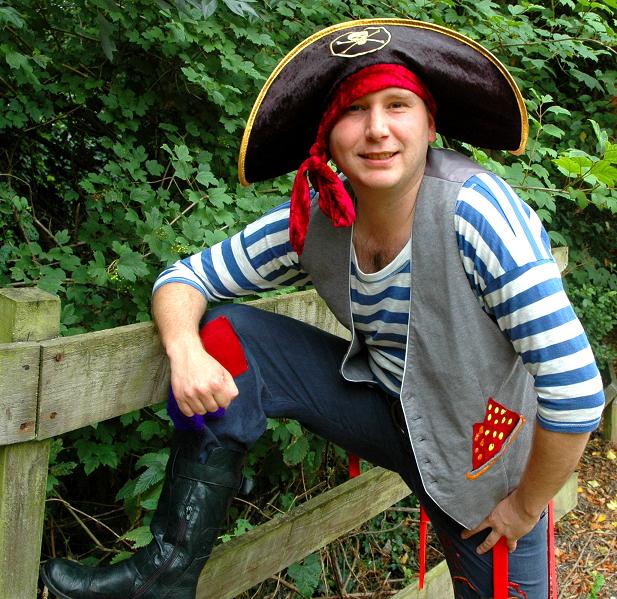 Pirate Captain Cannonball Bob
"I live on my ship which is called called the flying penguin, I sail from port to port with my loyal crew looking for fun and adventure. She is not the biggest ship on the water but she is one of the fastest!! There is not a pirate alive that has ever caught Cannonball Bob!!"
"I generally eat boiled turnip sandwiches with flagons of rich goats milk (which we get from tilly the goat who is on board). At children's parties I like to tell stories and teach the kids ships games! It also makes a nice change to eat come of the amazing food which the mums and dads bring to the party, as turnip sandwiches can get a little boring after a while.";
Willow Fairy

'I olive in the trunk of a beautiful willow tree" says Willow Fairy. 'The door to my house is hidden at the bottom of the tree trunk but when I blow fairy dust – it appears. Inside there is a spiral staircase.  I have a friend called Woodchip  and he carved it for me.'
In Fairyland, Willow teaches  how to ride on the backs of butterflies, moths and birds. 'Bumble bees are tricky to ride'  she says,  'Woodchip is naughty because he likes to chase them!'
Woodchip the Pixie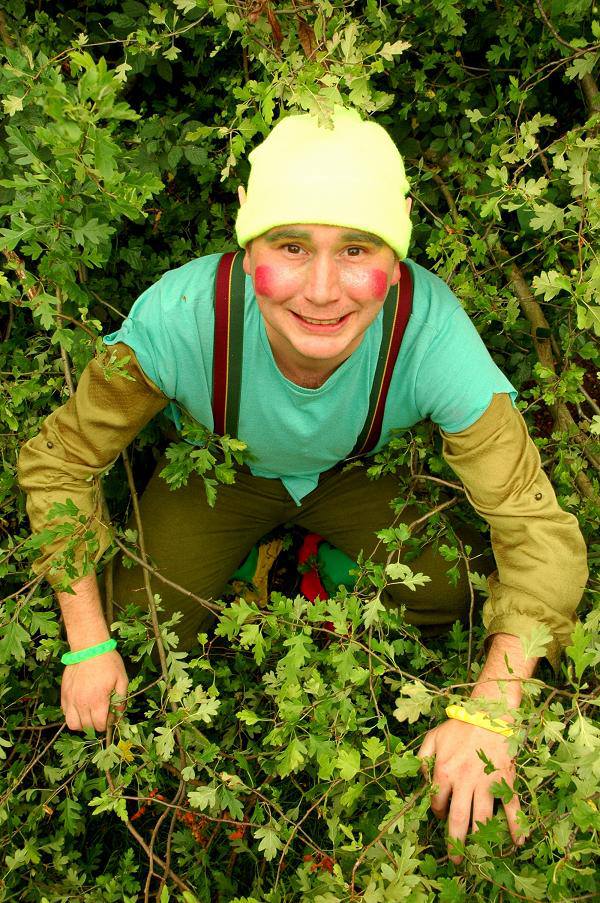 Woodchip is very lovable, but sometimes he can be a very naughty Pixie!
"I love to play and cause a little bit of mischief from time to time. In People-land Swindon I like to tease big peoples pets by whispering in the ears of the cats and dogs, and shouting things like "walkies" and "Dinner time" Hehe, they get very excited and sometimes they chase me down the bottom of the garden but i'm way to fast for them!"
The Fairy Queen never intended sending Woodchip along to children's parties, but Woodchip was so excited to meet real human kids that he used to disguise himself and work as a Redcoat organising children's entertainment at Butlins. He was so wonderful at creating super silly games and adventures that after three years the Fairy Queen relented and now she sends him out to many parties with his best friend Willow Fairy.
Felicity Fairy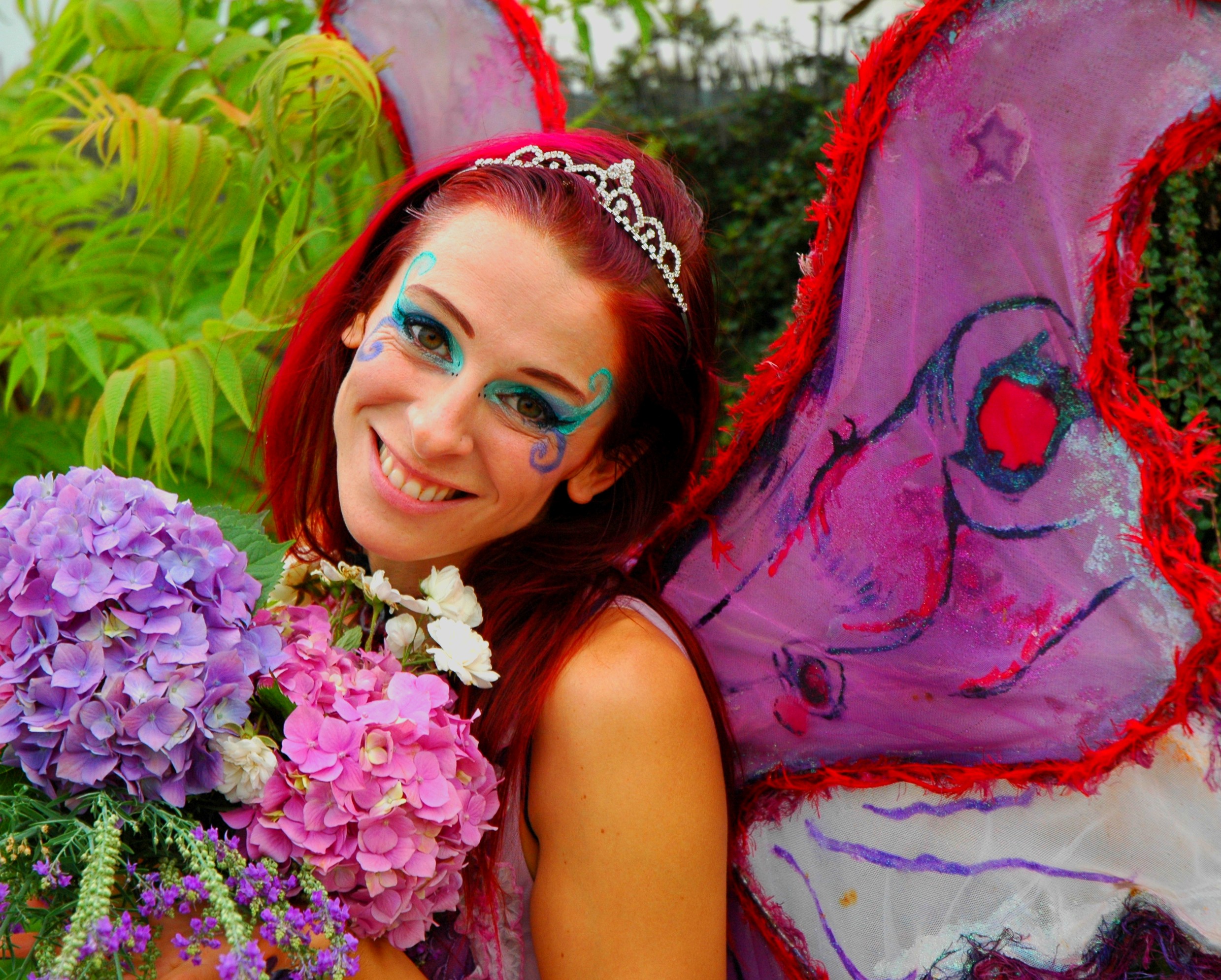 Felicity Fairy is the Granddaughter of the Fairy Queen herself. In another four thousand years or so she will become Queen of the Fairies herself and so she must learn all the different Fairy tasks! These have included being a flower Fairy, tooth Fairy, and now a birthday Fairy!
Felicity has been hosting children's parties for over 15 years. She is also a professional trapeze artist and has travelled with several circuses! Felicity Fairy Hosts parties right across Swindon, Chippenham and Wiltshire.